Roasted Duck with Fresh Fruits
For a festive occasion, wow your guests with crispy, mouth-watering roast duck cooked to perfection and complimented with refreshing fruits. This combination of presentation and flavour is just perfect.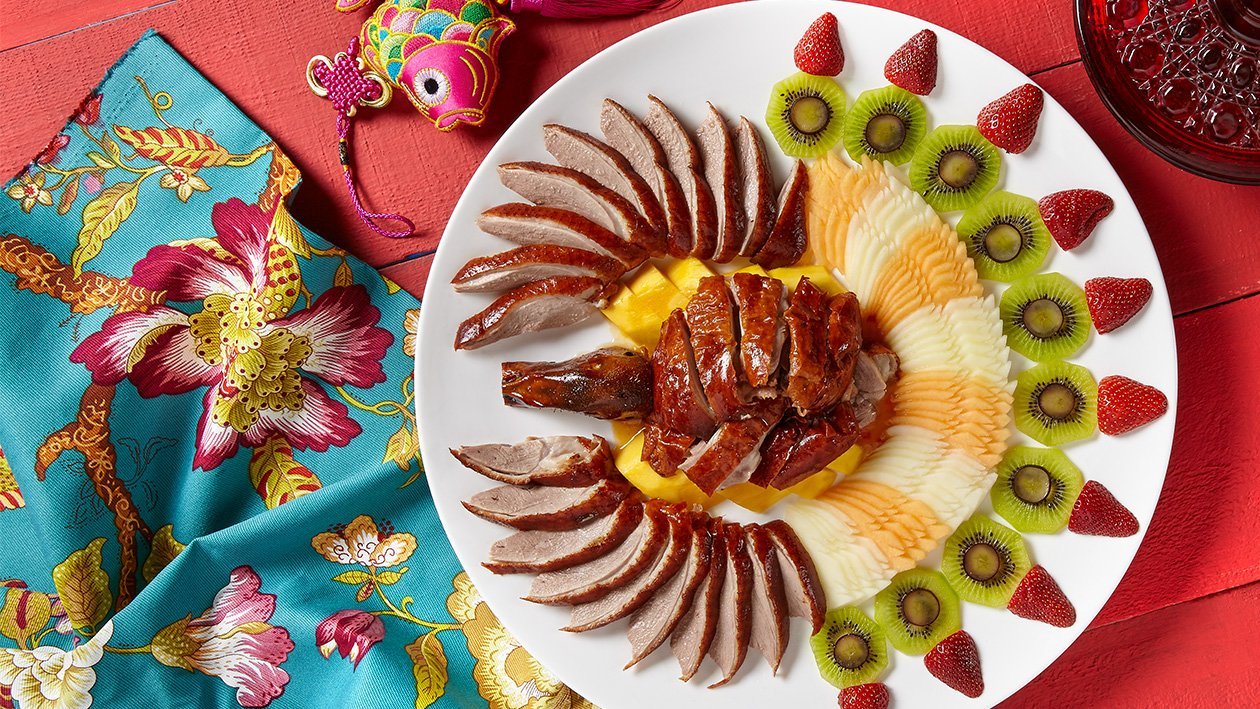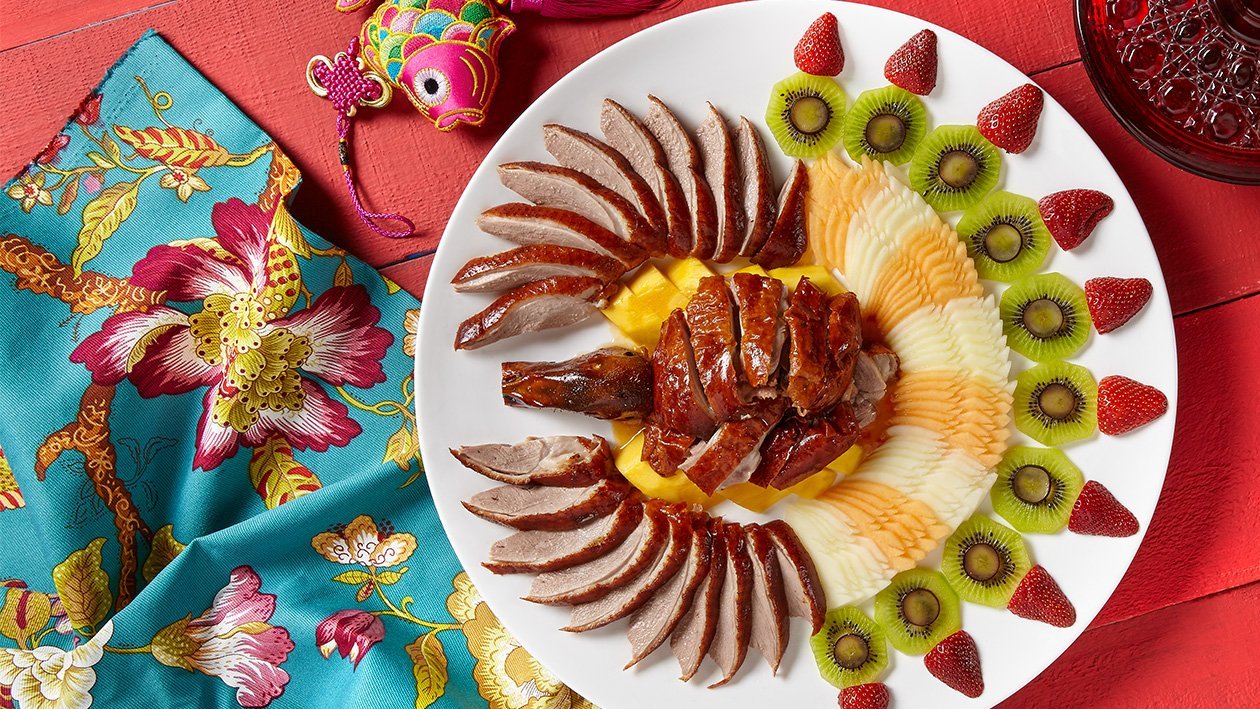 Ingredients
Seasonings
Roasted Duck with Fresh Fruits
Preparation
Seasonings

Mix the ingredients well, set aside.

Roasted Duck with Fresh Fruits

Wash all the fruits and wipe dry, set aside.
Peel off and cut the mango skin, kiwi, honeydew and rock melon each into 10 portions. Halve the strawberries. Slice the black grapes into small pieces.
Plate the cut fruits layer by layer to make the fan shape of a phoenix tail. Mix well the seasonings and pour the mixture onto the centre of the plate.
Deep fry roasted duck till crispy, drain off excess oil. Cut out the breast meat and slice into thin pieces, lay it into the shape of wings. Debone the drumsticks, slice the meat and place it in the centre. Garnish and serve.