Slow Cooked Salmon with Herb Tomato Sauce, Medley of Vegetables
Capture the hearts and stomachs of diners with this zesty salmon dish that's beautifully flavoured with herb paste, tomato sauce, lemon, garlic, and onion.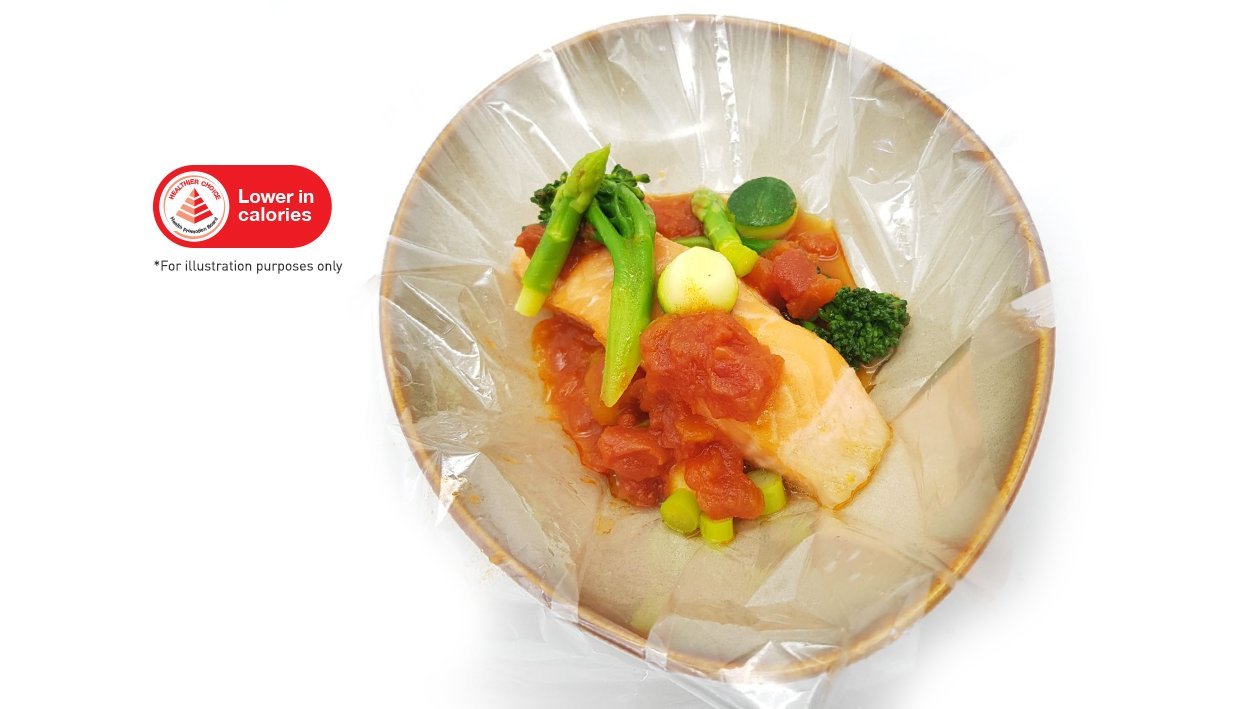 Ingredients
Herb Tomato Sauce
Assemble
Green Zucchini, stripped and blanched

100.0 g

Salmon, fillet and portion into 100g each

500.0 g

Carrots, roll cut and blanched

150.0 g
Preparation
Herb Tomato Sauce

In a pan, sweat garlic and onion till fragrant.
Add in Knorr Italian Herb Paste and sweat till fragrant.
Add in Knorr Tomato Pronto, water and bring to boil.
Fold in lemon juice and set aside.

Assemble

Preheat steam oven to 70 degree Celsius.
Cut baking foil into 5cm by 5cm.
Place salmon, vegetables and 100gm of sauce into the foil.
Wrap and steam for 12 mins.