Sole Fillet with Grilled Thousand Island Sabayon
When you need to impress but you're short on time, this recipe will save the day. Pan-seared sole fillets are given a flavour boost with a light creamy sabayon that promises a tangy delight.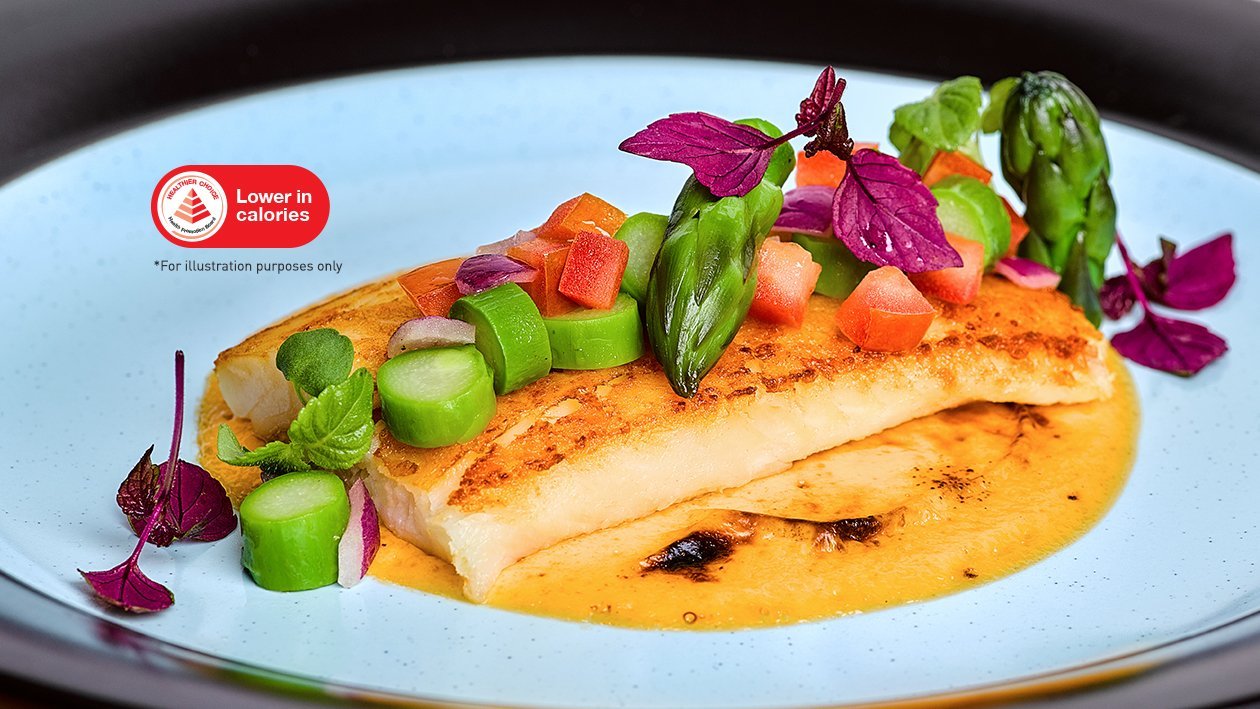 Ingredients
Thousand Island Sabayon
Condiments
Before Serving
Preparation
Thousand Island Sabayon

Whip the cream till a thick yoghurt consistency forms.
Add the yolks to Thousand Island Dressing and fold in the cream.

Condiments

Pan sear sole filet.
Stir fry tomato cubes, asparagus slices and red onion cubes.

Before Serving

Pour a layer of sabayon on plate, add the stir fried vegetables and sole fillet on the top.
Grill it underneath a salamander grill.
Garnish with watercress.
Ready to serve.