Spiced Chicken Curry, Coconut and Lemon
Chicken curry is perhaps the best comfort food around. Enhance the aromas of this classic dish with a delightful tang from Knorr Pronto Tomato Sauce and a spicy touch from Knorr South East Asian Spice Paste. Be amazed at the timelessness of this dish.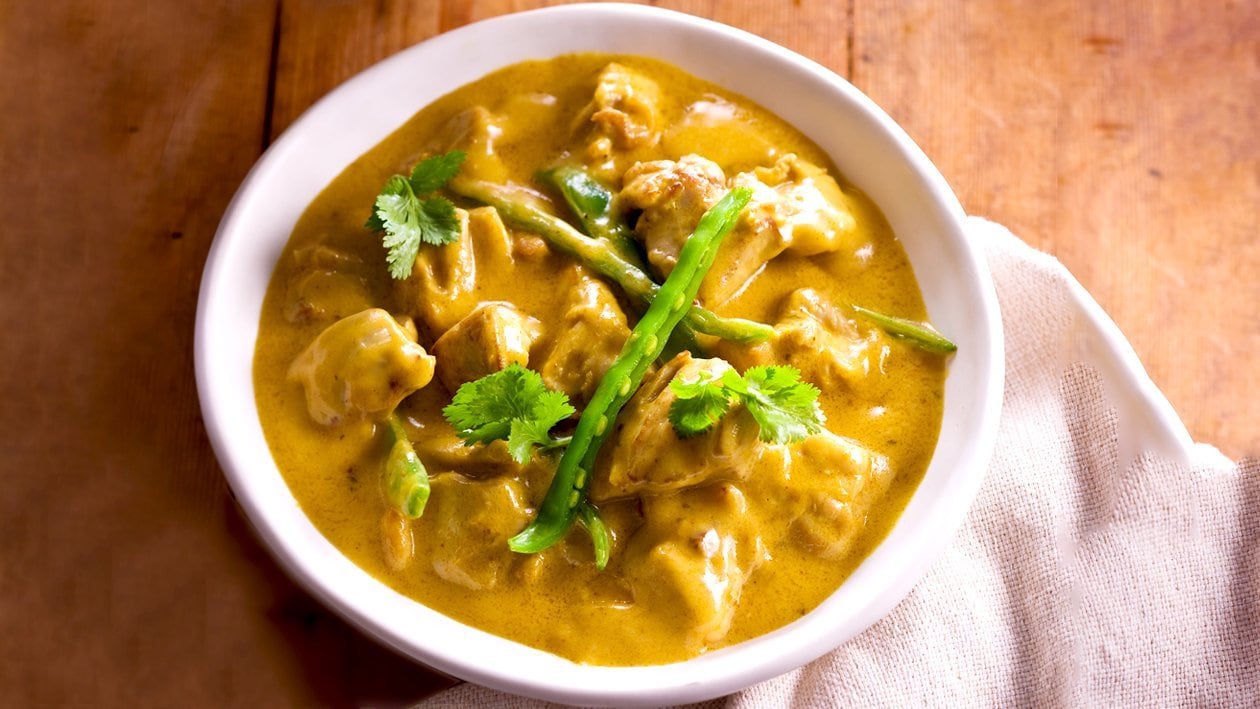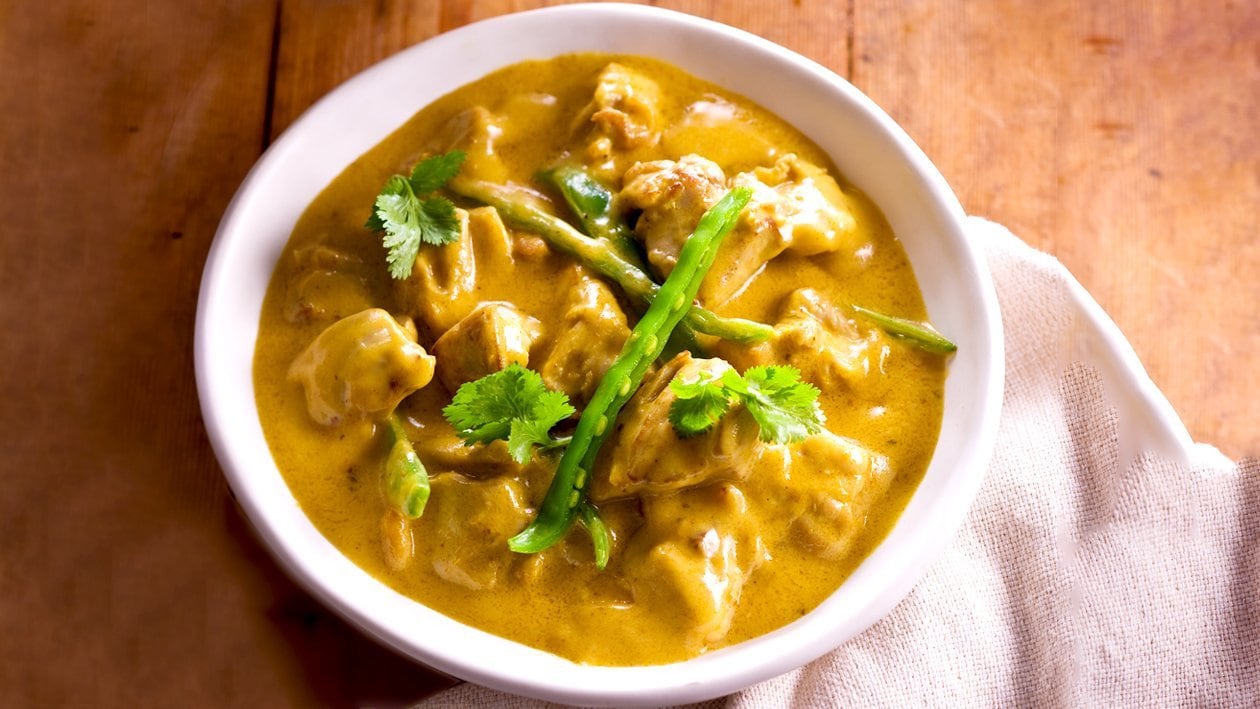 Ingredients
Chicken
Desiccated Coconut

50.0 g

Concentrated Lemon Squash

150.0 g

Knorr South East Asian Spice Paste 600g

150.0 g
Rice
Before Serving
Preparation
Chicken

Heat up pot with oil, stir fry SEA Spice Paste, Tomato Paste till aroma is released.
Add in chicken into the pot and stir fry for 5mins.
Add in water and coconut milk, then bring to boil and let it simmer for 10 mins.
Add in snow peas, concentrated lemon squash cook for 5 mins.
Lastly, fold in the desiccated coconut and set aside.

Rice

In a tray or insert, add in rice and water.
Steam the rice in the steamer for 35mins.

Before Serving

Portion rice onto serving bowl, pour the spiced curry chicken over the rice.
Garnish with coriander.
Ready to serve.