Steamed Squid with Nonya Sauce
Unmistakable Peranakan flavours liven up fresh squid to whet the appetite perfectly. Ginger, shrimp paste, chilli and a variety of fragrant spices are what makes this dish so unique.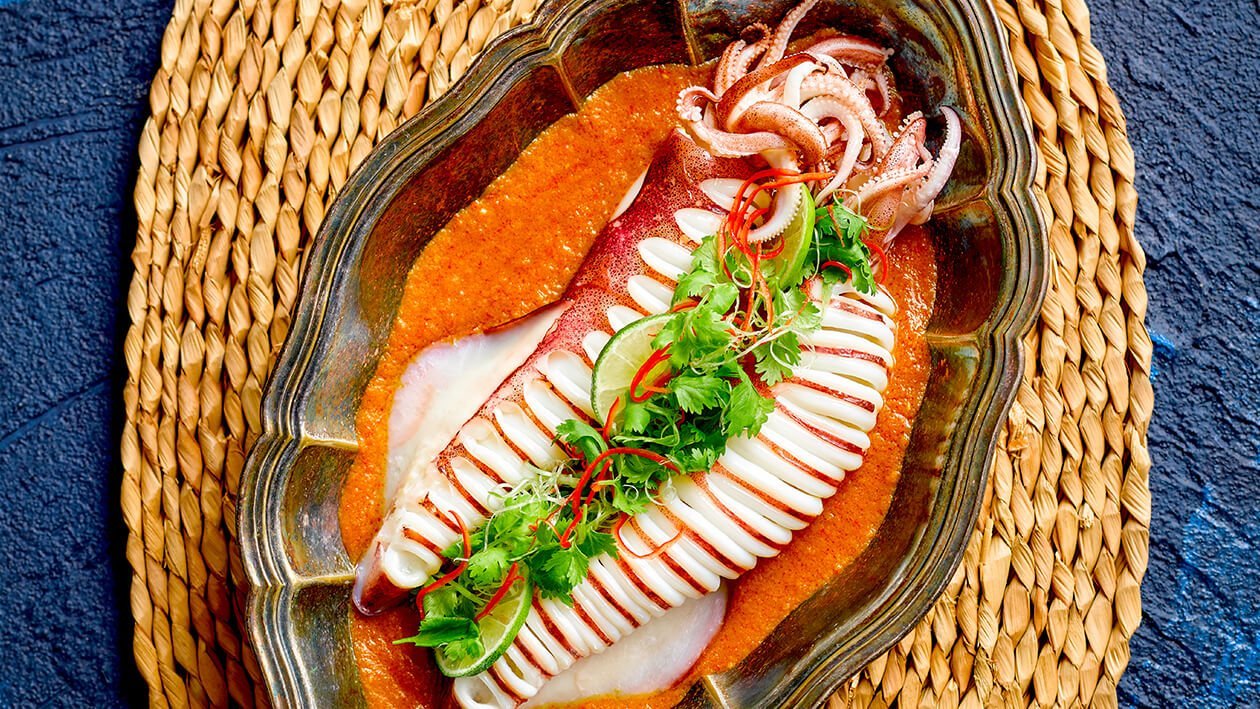 Ingredients
Nonya Spice Blend
Nonya Paste
Nonya Sauce
Garnish and Condiments
Lime Leaf, deep fried

20 g
Preparation
Nonya Spice Blend

In a blender, blend all ingredients till smooth.

Nonya Paste

In a pot, sweat Nonya spice blend*, Knorr South East Asian Spice Paste and lime leaves till fragrant.
Fold in pineapple puree, sugar, tamarind sauce and bring to boil.

* 300gm Nonya Spice Blend, from above

Nonya Sauce

In a pot, boil Nonya paste† and water.

† 200gm Nonya Paste, from above

Garnish and Condiments

Prepare ingredients as mentioned above.
Fold in tomatoes into Nonya sauce.

Before Serving

Preheat steamer and steam squid for 3mins.
Plate squid and pour sauce over.
Garnish and serve.