Sticky Dates Pudding with Sweet Tamarind Sauce
This classic dessert takes on a refreshing twist with a delicious sweet tamarind sauce. Enjoy with a scoop of ice-cream for the perfect combination of textures and flavours.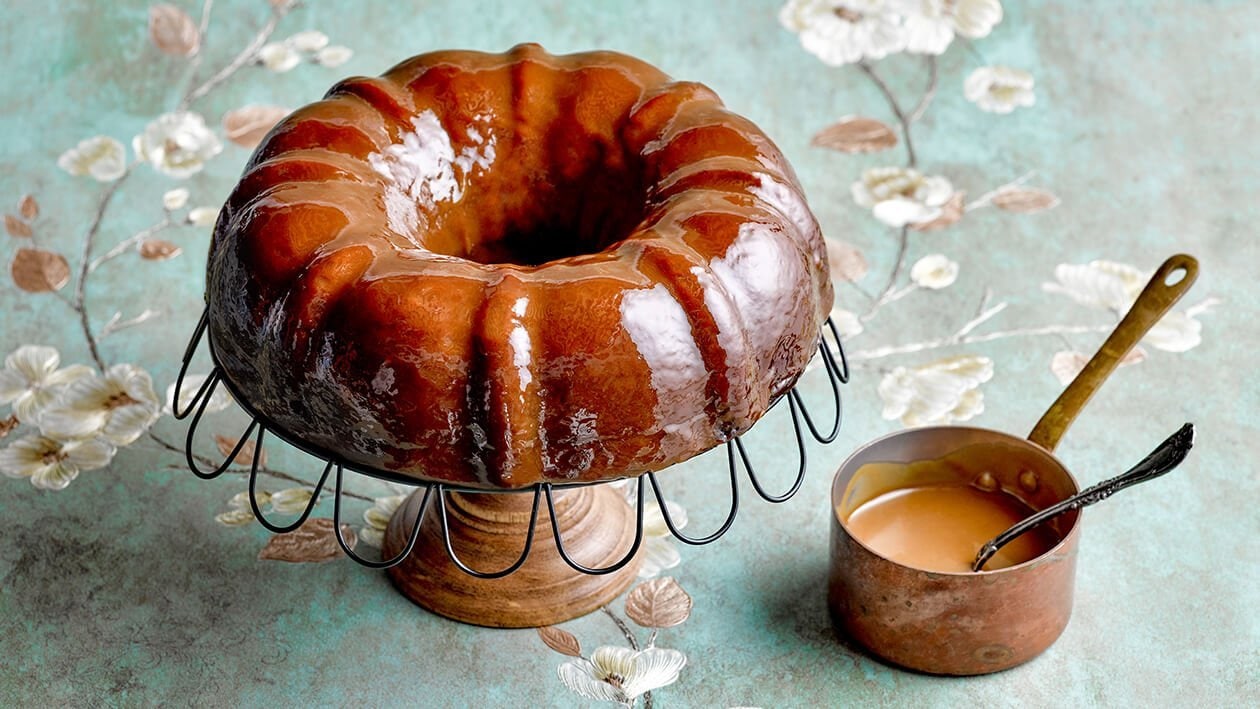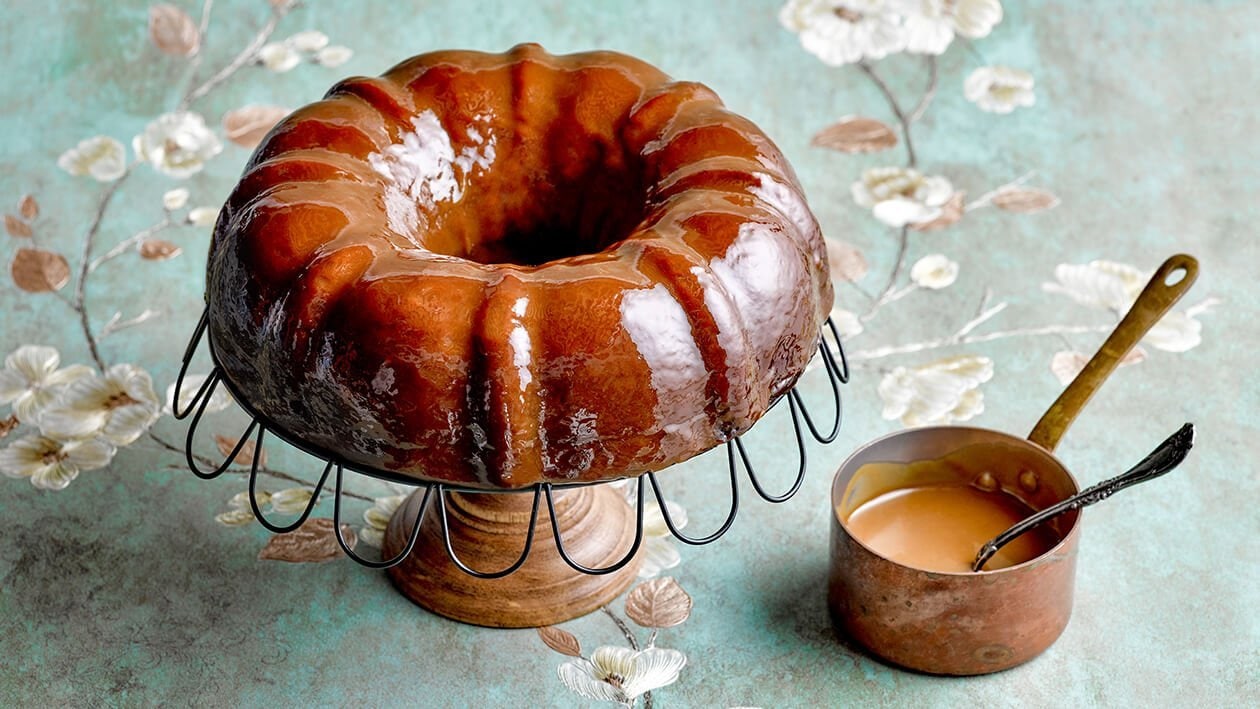 Ingredients
Sticky Dates Mixture
Egg Mixture
Flour Mixture
Sweet Tamarind Sauce
Preparation
Sticky Dates Mixture

In a pot, add all the ingredients, bring to boil. Cook dates till soft.
Set aside and cool down.

Butter Mixture

Using a kitchen mixer, cream butter and sugar till smooth.

Egg Mixture

Fold egg mixture into the kitchen mixer.

Flour Mixture

Gradually add in flour mixture into mixer, mix well till smooth.

Sweet Tamarind Sauce

In a pot, mix all the ingredients and bring to boil.
Ensure mixture is smooth.

Before Serving

Preheat oven to 180 degree Celsius.
Lay grease proof paper onto desired baking mould.
Pour batter mixture onto baking mould.
Bake in water bath for 30 mins.
Once pudding is cooked, pour sweet tamarind over and let it soak up all the sauce.
Portion the pudding.
Garnish and serve.