Stir Fried Chicken with Honey Soy and Asian Greens
A five-ingredient main dish that takes less than 15 minutes to prepare? You bet. This mouth-watering, Asian-inspired stir-fried chicken recipe is created for busy chefs like you. We're sure you'll be making this one again soon.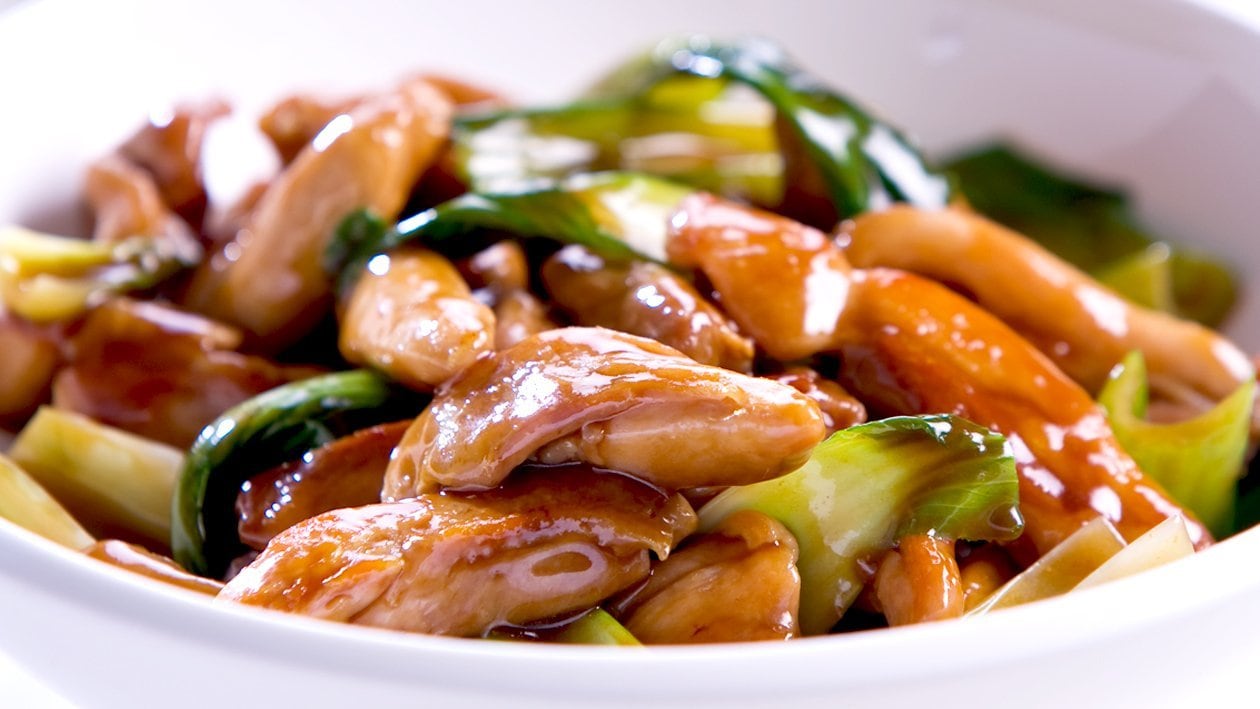 Ingredients
Chicken
Vegetables and Sauce
Preparation
Chicken

In a wok, bring oil to high heat and sauté chicken till cooked.
Set aside.

Vegetables and Sauce

In a wok, stir fry the shallots till aroma is released.
Add in choy sum and stir fry till cooked.
Add in oyster sauce, Rock Sugar Honey Sauce and bring to boil.

Before Serving

Add chicken into the wok and toss till the chicken is evenly coated with sauce.
Plate and assemble.