Stir Fried Pad Thai Noodles
Traditional Pad Thai Noodles can now be enjoyed in a jiffy with the help of Knorr Concentrated Tamarind Sauce. The result is so deliciously satisfying.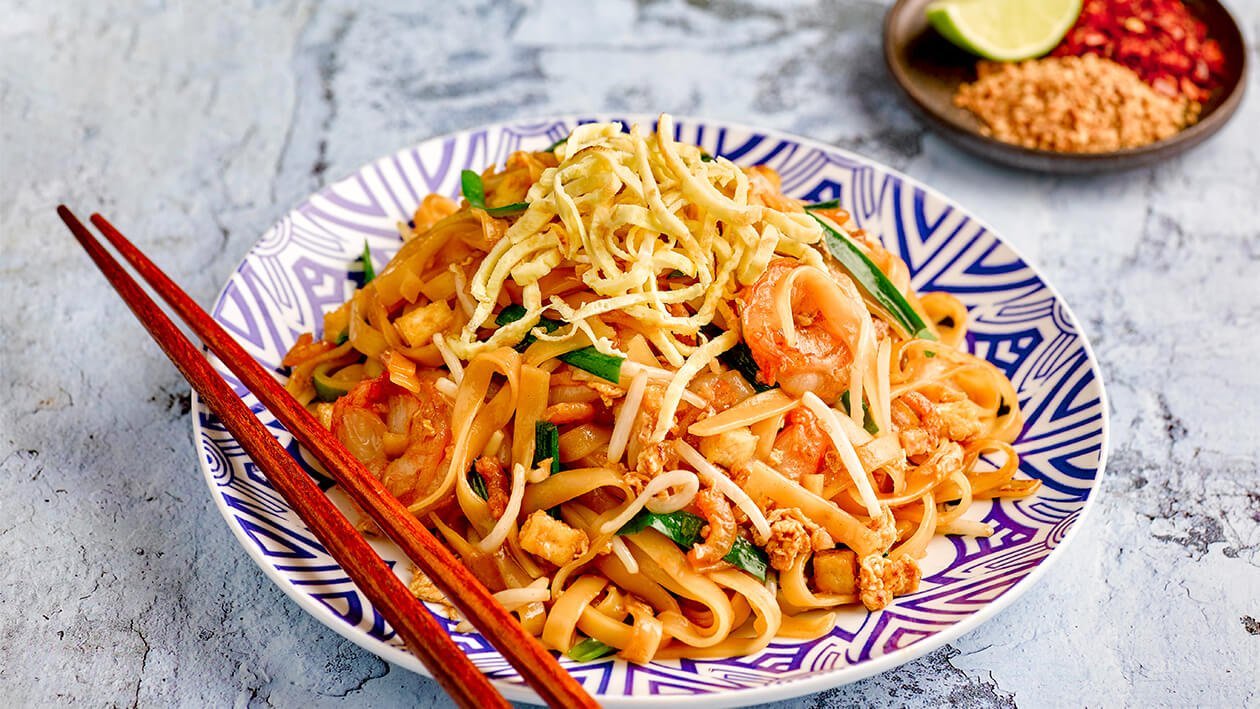 Ingredients
Pad Thai Sauce
Garnish and Condiments
IQF Prawns, deveined and blanched

250 g

Chinese Chive, sliced

30 g

Bean Sprout, cleaned

200 g

Dried Shrimp, soaked and deep fried

25 g

Bean Curd, diced and deep fried

60 g

Preserved Radish, sweetened and chopped

20 g
Before Serving
Peanuts, chopped and roasted

20 g

Pan Fried Omelette, shredded

20 g
Preparation
Pad Thai Sauce

In a mixing bowl, mix everything together.

Garnish and Condiments

Prepare ingredients as mentioned above.*

* 150ml Pad Thai Sauce, from above

Before Serving

Heat up wok with oil, stir fry shallot and radish till fragrant.
Stir fry egg till foamy, stir fry rice noodles, add water and dark soya sauce occasionally till noodles are soften.
Add in pad Thai sauce while stir frying.
Fold in tofu, dried shrimps, bean sprouts, chives and stir fry till well mixed.
Garnish and serve.