Sweet Potato Noodles and Clams with Spiced Coconut Dressing
If you've never tried sweet potato noodles, now is the time! Tossed and coated in a spiced coconut dressing with hints of Asian spice and tangy lime seasoning, this exotic stir-fried dish is bound to become an instant classic.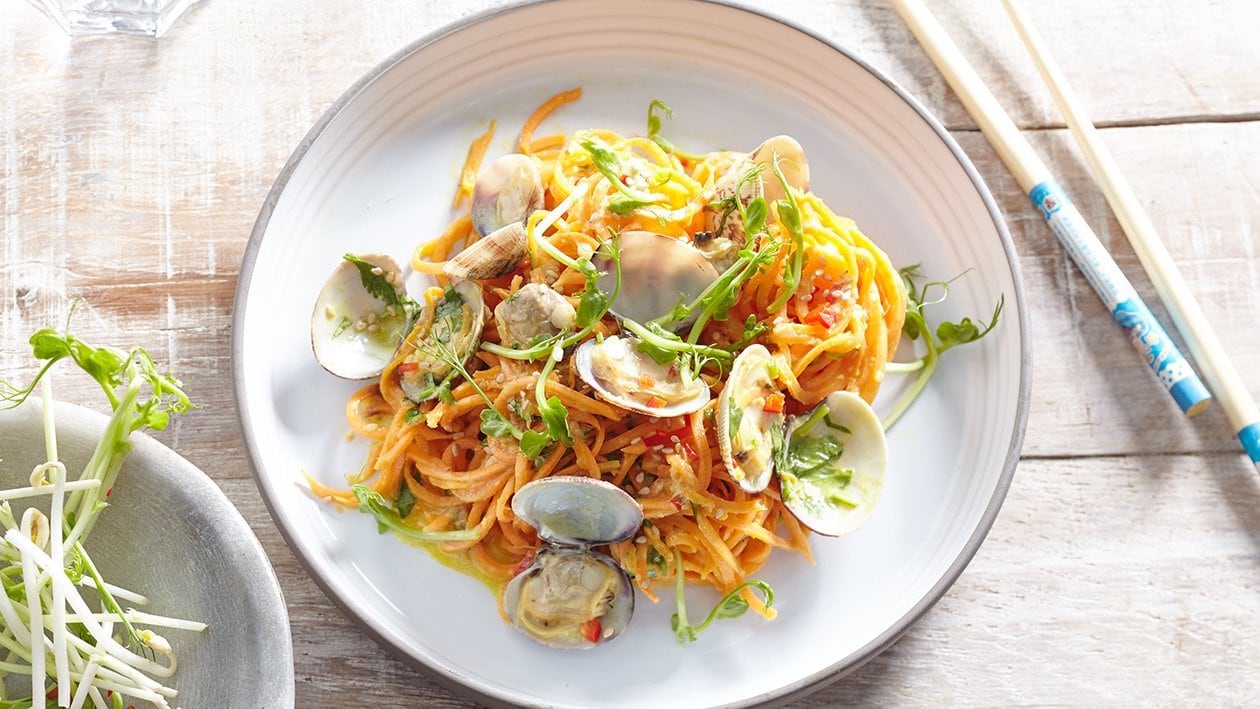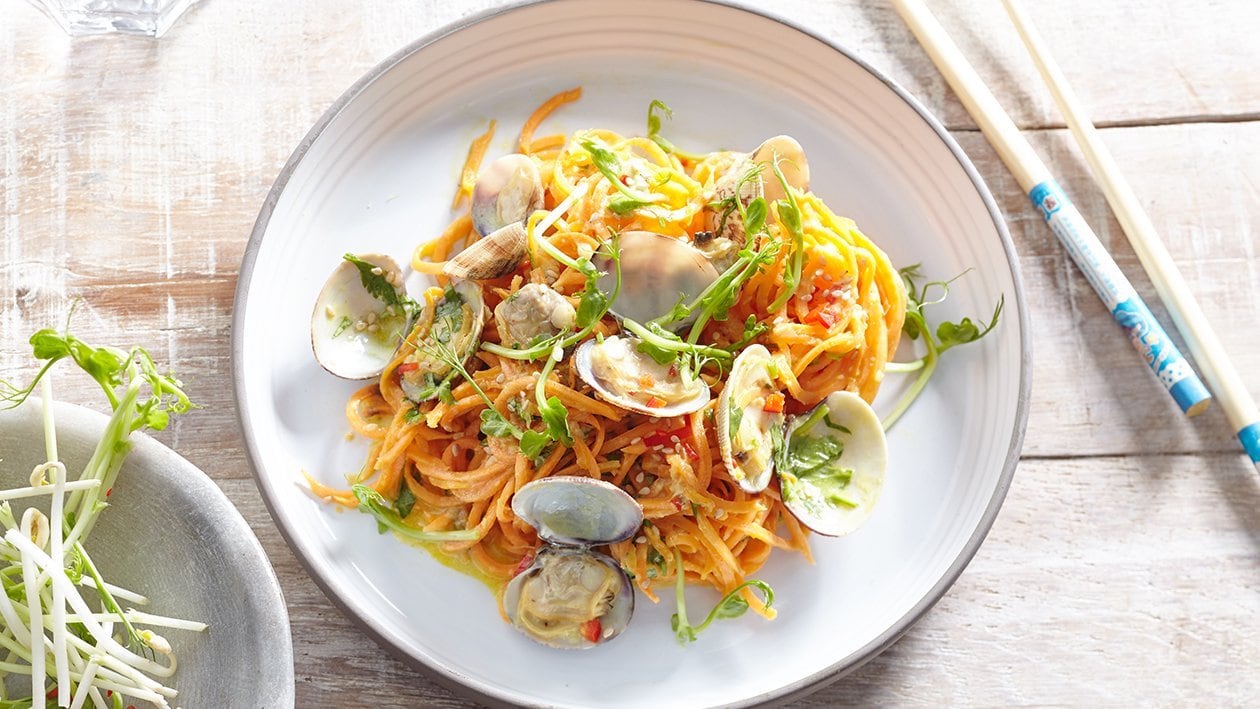 Ingredients
Noodles
Clam and Turmeric Dressing
Knorr South East Asian Spice Paste 600g

40.0 g

Red Chilli, finely diced

10.0 g

Fresh Clams, cleaned and washed

800.0 g
Before Serving
Beansprouts, wash and pat dry

100.0 g

Chopped Coriander Sprig

20.0 g

Toasted Sesame Seeds

50.0 g
Preparation
Noodles

Peel the sweet potatoes and, using the vegetable spiralizer, cut the sweet potatoes into noodles length.
Heat up wok to medium heat and stir fry the sweet potatoes until cooked.
Set aside.

Clam and Turmeric Dressing

Heat up wok, stir fry the garlic, chili and SEA Spice Paste till aroma is released.
Add in clams and stir fry before adding in coconut milk.
Season the mixture with Lime Seasoning Powder.
Remove clams from the broth and reduce the broth for 5 mins.

Before Serving

Toss the dressing with the noodles.
Portion the noodles and clams onto the plate.
Sprinkle sesame seeds, coriander and beansprouts.
Ready to serve.