Tamarind "Beer"
Diners will love this "beer" lookalike beverage, that is actually tea infused with a perfect blend of chrysanthemum and tamarind. Refreshing, zero alcohol, yet just as good for toasting or "yum-seng" at celebrations!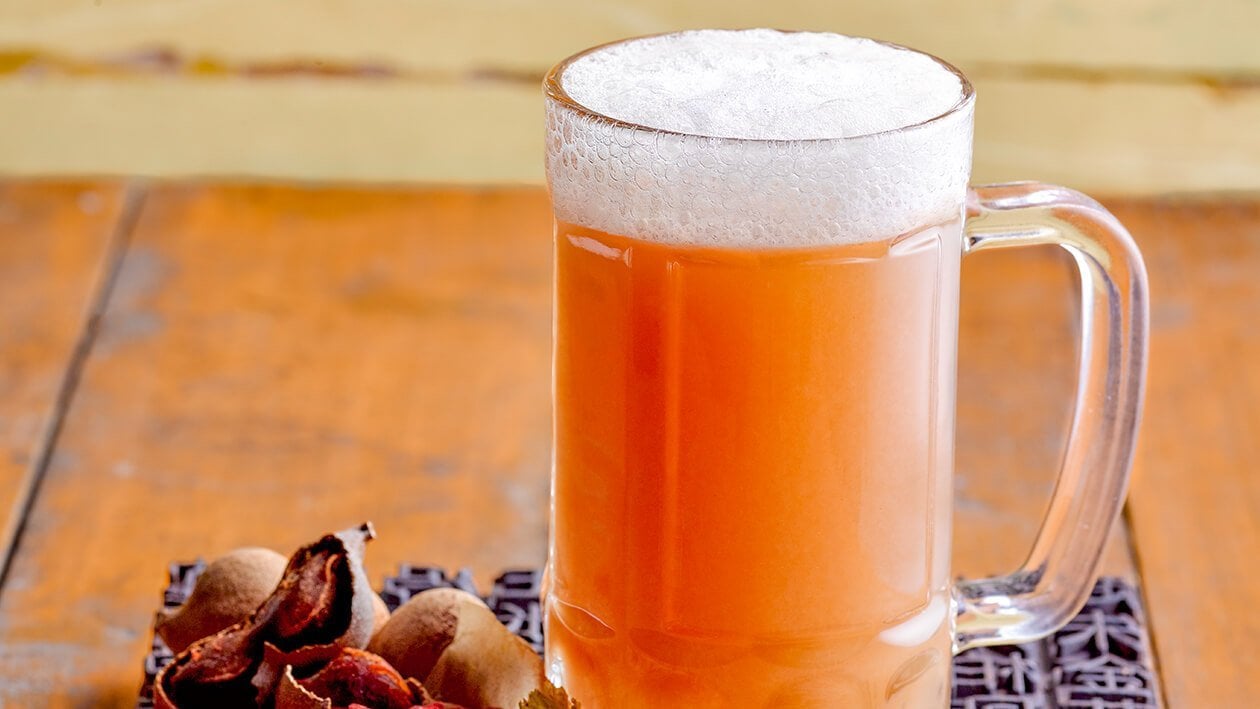 Ingredients
Chrysanthemum Tea Base
Dried Chrysanthemum

20.0 g
Sugar Syrup
Chrysanthemum Tamarind Tea
Preparation
Chrysanthemum Tea Base

Bring water to boil, simmer and infuse Chrysanthemum and Wolf Berries for 20 mins.
Strain tea and set aside.

Sugar Syrup

Mix in all the ingredients and bring to boil.

Chrysanthemum Tamarind Tea

Mix well all the ingredients.*†

* 2000ml Chrysanthemum Tea Base, as above
† 500ml Sugar Syrup, as above

Before Serving

Place tea in a shaker and shake well before serving.