The reality of preparing smoky dishes in kitchens
While barbequing your meat and veggies over an open flame is a great way to infuse your dishes with this smokiness, we understand that it's not always practical in every kitchen – due to space constraints, a lack of equipment, or simply not wanting to spread the smokiness to other parts of your kitchen or restaurant. (After all, while many diners love smoky flavours, not everyone appreciates the smell of smoke.)
If this is your reality, don't fret! It's still possible to add some smoky specials to your menu, and we'll show you how. Today, we're sharing some tips on how you can inject a smoky flavour to food, without food smoking equipment, charcoal or open flames.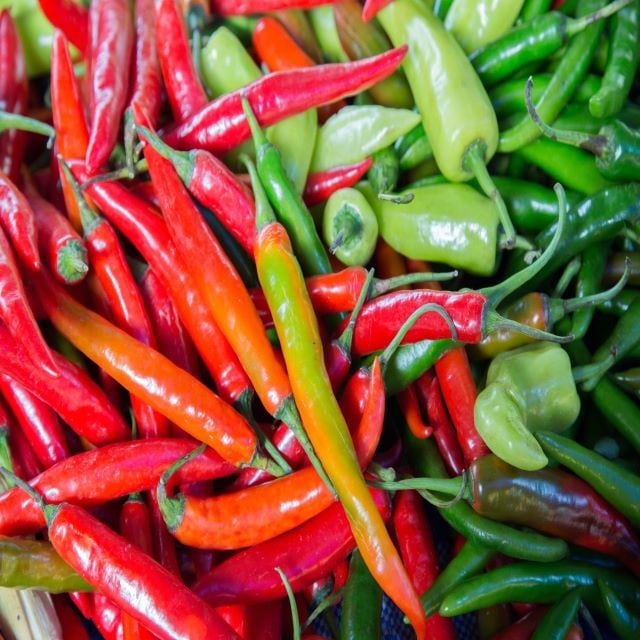 Chipotle peppers
These dried and smoked jalapeño peppers are spicy, smoky and a lot of fun to use in recipes! These are available in powder form or as whole dried peppers, and are perfect for sauces, dips and meat marinades.
Just sprinkle some onto your meat and vegetables, or cook them whole with your ingredients, and you'll have a hot, spicy and smoky dish to tempt diners with.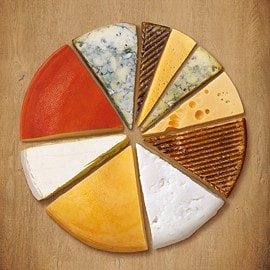 Smoked cheese
An easy "hack" for adding a smoky flavour to your dishes is by using smoked cheese. What's more, the versatility of this ingredient means you can use it in a variety of ways – sprinkled on salad as a garnish, used as a key ingredient in a sandwich, or melted in a calzone for smoky and gooey goodness in every bite.

Even better, you're not limited to using a specific cheese, as almost every type of cheese has a smoked version – from cheddar to Gouda, ricotta and mozzarella, just to name a few.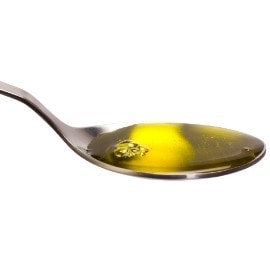 Smoked olive oil
 At a glance, this may seem like a pricey option, but you'll only need a drizzle to add an alluring smoky flavour to your potatoes, veggies, meats or pastas.
This fascinating olive oil is created by infusing smoke from oak, beech and birch wood into the oil – and it tastes every bit as exotic as its manufacturing process sounds, which is why we recommend a "less is more" approach when adding smoked olive oil to dishes. This way, you'll prevent overpowering the taste of your key ingredients.
Hellmann's Smoked Chilli Dressing
This option is so simple, yet so effective, it should be considered cheating! Simply add a helping of Hellmann's Smoked Chilli dressing to your smoked dish – whether it's a pasta, stir fried vegetables, burger patty or steak – and let the sauce's smoky aroma and flavour work its magic.

As a bonus, your diners will also enjoy an excitement of spiciness that the sauce introduces to your dish. With this in your kitchen, it's easy to turn any of your existing dishes into smoky, spicy delights that will thrill fans of flaming cuisine.
Hellmann's Charred Tomato and Capers Dressing
Alternatively, if you would like to give a charred taste to your dishes without needing to burn your dishes, simply use the Hellmann's Charred Tomato and Capers Dressing! It is not just used as a dressing, but also great as a sauce or dip. Simply drizzle some over your burgers and meats, and you can easily add the rich and complex profile to your recipes and impress your guests!
More options: If some flames are alright
Earlier, we promised your smoked food ideas that wouldn't involve any open flames. While these next few suggestions will involve some small flames, they will also expand your options for creating a delicious smoky flavour in your dishes – without any charcoal.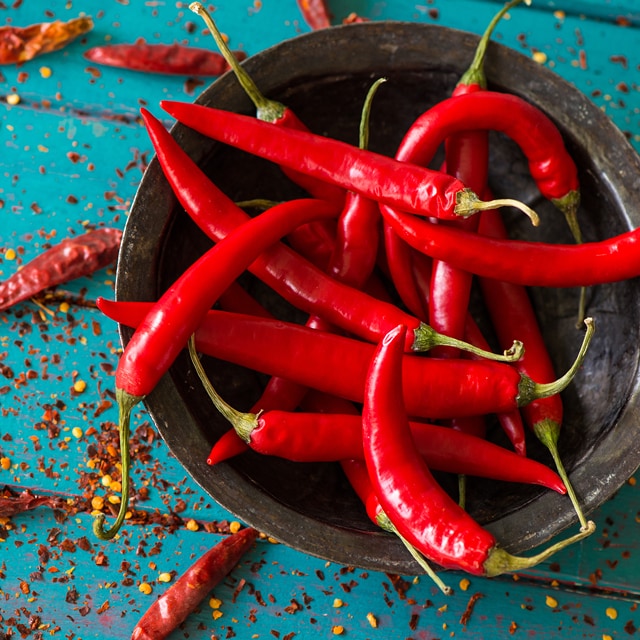 Dry red chilli
Borrowing an Indian method of adding a smoky flavour to food, burn a batch of dry red chillies over the flame from your stove. This will add a smoky aroma to the chilli. Next, crush the chillies and add them to your dishes to infuse the dishes with the chillies' smoky flavour.

This technique delivers a dual sensory punch of spiciness and smokiness, which happens to be a flavour combination that's well-loved by diners across Asia
Earthen Pot
This is an interesting cooking technique that involves cooking your pot… and adding it to your food. (Yes, you read that correctly, you're adding the pot to your food – and not the other way around.)
Here's how it works. Start by pouring some ghee into an earthen pot and heating it up over a small flame (the stove will be ideal). Prepare your (cooked) food and place it in a separate (and bigger) pot. Then, place the heated earthen pot into the big pot of food and cover it. After a few minutes, you'll have a wonderfully smoky dish!
Experiment!
The appeal of smoky flavours continues to rise, making this the perfect time to add some smokiness to your menu. Best of all, it's simple to do.
Using the techniques illustrated above, you can easily add a "smoky version" of an existing menu item with just a few tweaks (like pouring a little Hellmann's Smoked Chilli sauce on it). Or, add a few more changes (i.e., by changing the side dishes or presentation) and you'll easily have a brand new dish to offer hungry diners! 
Perfect Pairings: Transform Your Dishes with Unique and Exciting Flavours
Stand out from the competition and appeal to more diners! By mastering the different flavour pairings, you can transform your dishes by infusing unique and exciting flavours into them. We also showcase several recipes using ingredients that are quick to make while delivering on flavour!
Download