Restaurants today are increasingly trying to meet the desires of more environmentally-conscious diners. There is an increasing emphasis and belief in using local produce, fair trade products, and incorporating green practices such as composting and recycling. These factors are changing the way diners eat out, and eco-dining is now gaining momentum both at home and abroad.
Be a trailblazer in Singapore's F&B scene and encourage eco-friendly habits by practising them in your restaurant. For example, do you consider what local sources of food are available? Do you use fair trade products if there is no local alternative? How do you deal with your compost? 
To get started, here are 5 eco-friendly practices that can make your restaurant the talk of the town among environmentally-conscious customers. 
Source local produce whenever possible
By doing so, you are committing to your local community, economy and the environment. 
Many diners will be supportive of the idea that their food originates from a local source, and may even be willing to accept slightly higher prices knowing that they are contributing to local communities and consuming food that is from known and trusted sources.
 
Buy from eco-friendly suppliers
Given the constraints of Singapore's small footprint and limited farming capabilities, it's a fact that not all food can be sourced locally. Opt for the next best alternative then! Look to overseas suppliers who adopt environmentally-friendly practices or support fair trade whenever possible.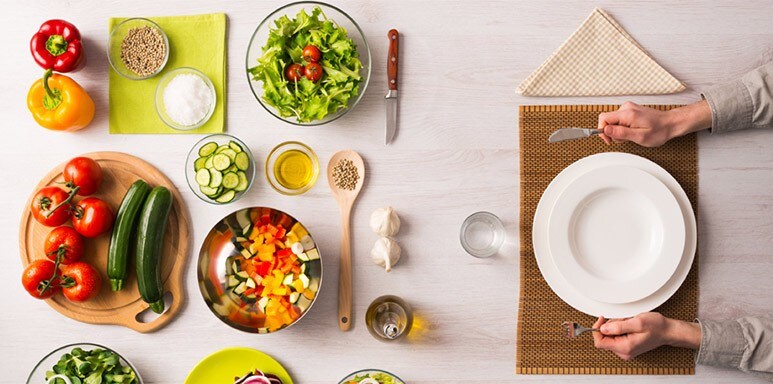 Make ethical food choices
Free-range products
This is applicable to eggs and meats, and this practice denotes a method of farming where farm animals can roam freely outdoors.
Sustainable fisheries
Whether local or offshore, your fish and seafood should come from fisheries that maintain sustainable practices, and you could make this a selling point on your menu. Try exploring the options from the local fish market, if you don't already do so. You may also consider eco-farm fisheries that do not overfish. Be sure to read about a company's aquaculture policies before committing.
Sponsoring ethically-friendly events or companies and organisations
Promote your restaurant's commitment to eco-dining by partnering with a fair trade product or company. Sponsor an ocean project or organic food community and consider joining eco-initiatives.
 
Composting
How much of the waste produced by your restaurant is composted? Are there businesses around you that you can collaborate with to have waste composted? Consider how this can be repurposed to the market gardens that supply the fruit and vegetables that you use, or you may even be able to use it in your own kitchen herb-garden.
 
Recycling
Make this a daily habit among your kitchen crew and remind them of the three Rs – reduce, reuse and recycle! Be sure to sign up to have your recyclable waste removed from your kitchen, bar or restaurant too.