An Introduction
Chef Vusi, head chef at The Marabi Club in Johannesburg introduces Wabi Sabi – the Japanese technique of 'beauty in imperfections.' Infuse yourself in the Buddhist teaching, and learn to plate for purpose, and not beauty.
Mackerel Ceviche Part 1
Begin with mackerel ceviche. Cure, pickle and marinate while learning the Japanese ingredients and wabi sabi approach.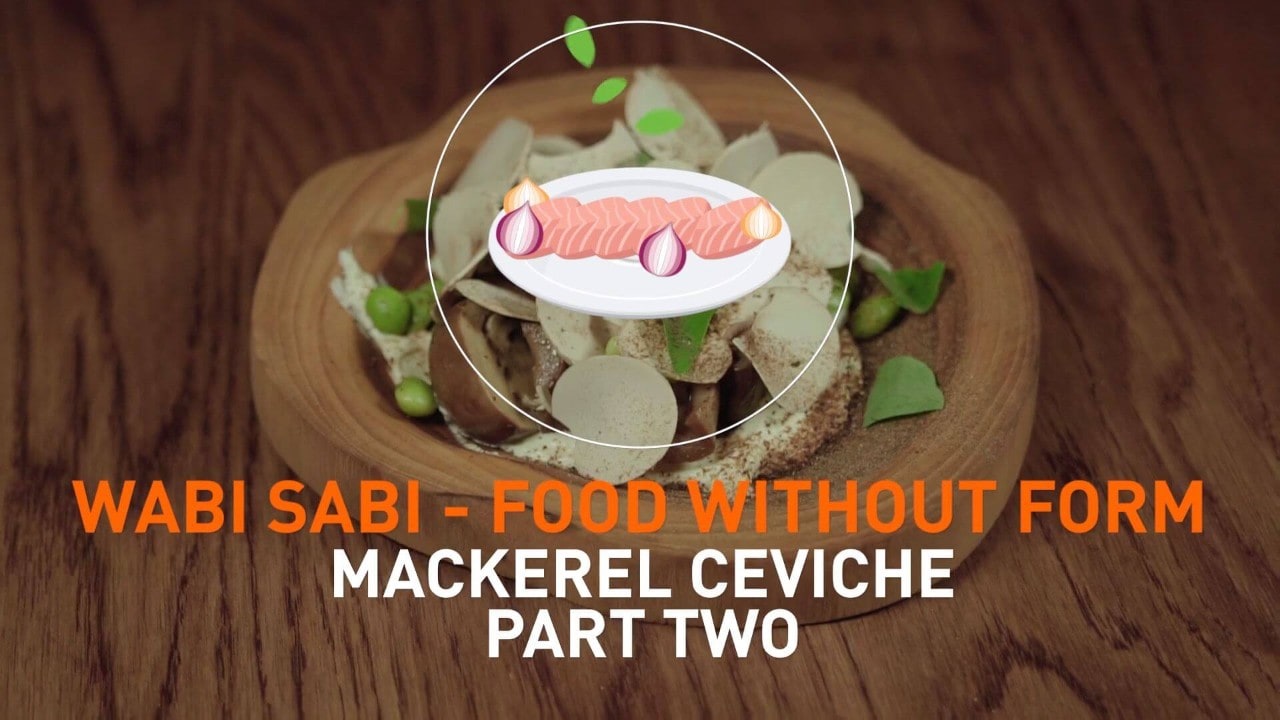 Mackerel Ceviche Part 2
Watch as Chef Vusi approaches his dish, assembling pickled onions and slithers of mackerel with simple design and natural aesthetic. 
Mushroom Escabeche Ingredients
Learn the ingredients for this fresh approach to escabeche – an ancient and traditional preserving method. This recipe combines some fresh additions from edamame beans to ricotta.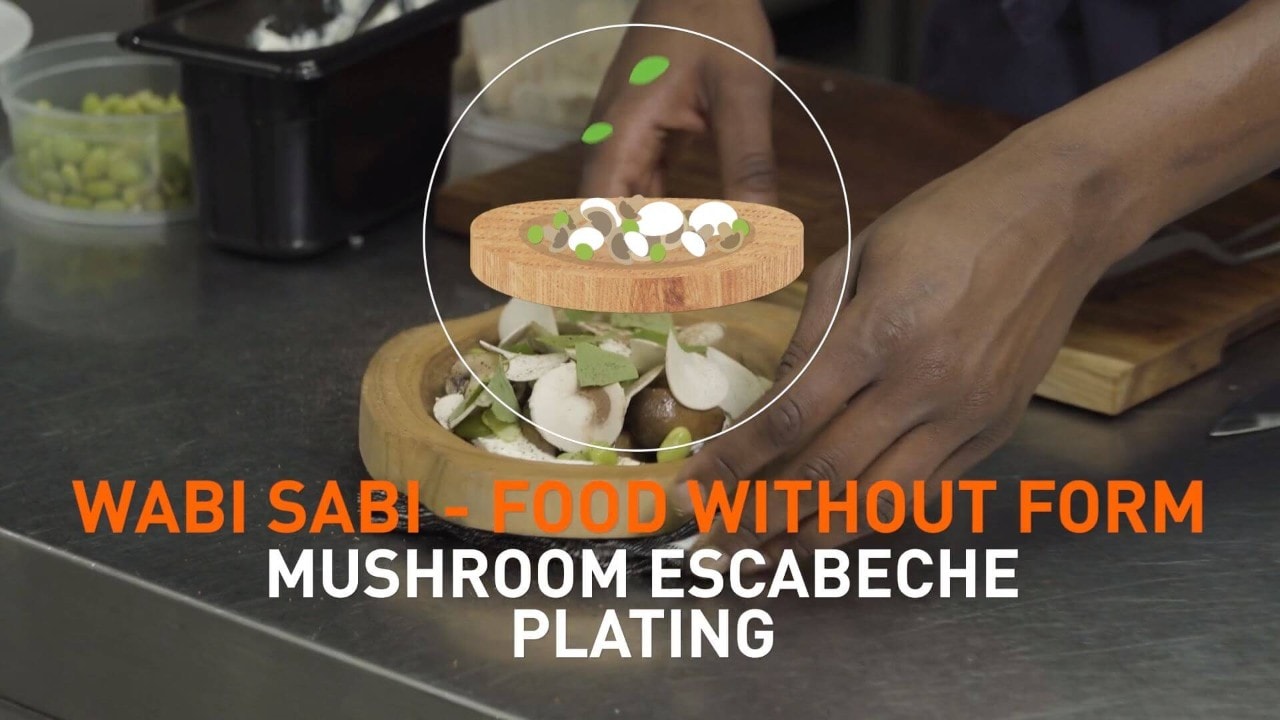 Mushroom Escabeche Plating
Chef Vusi plates the escabeche and lends insight into wabi sabi – plate without overthinking and consider the purpose of each element.