Beef Stew in Sweet Soy Sauce
Hearty and satisfying, this Beef Stew in Sweet Soy Sauce recipe is bound to become your diners' favourite. It is savoury enough for adults, mild enough for the kids and perfect for a chilly night.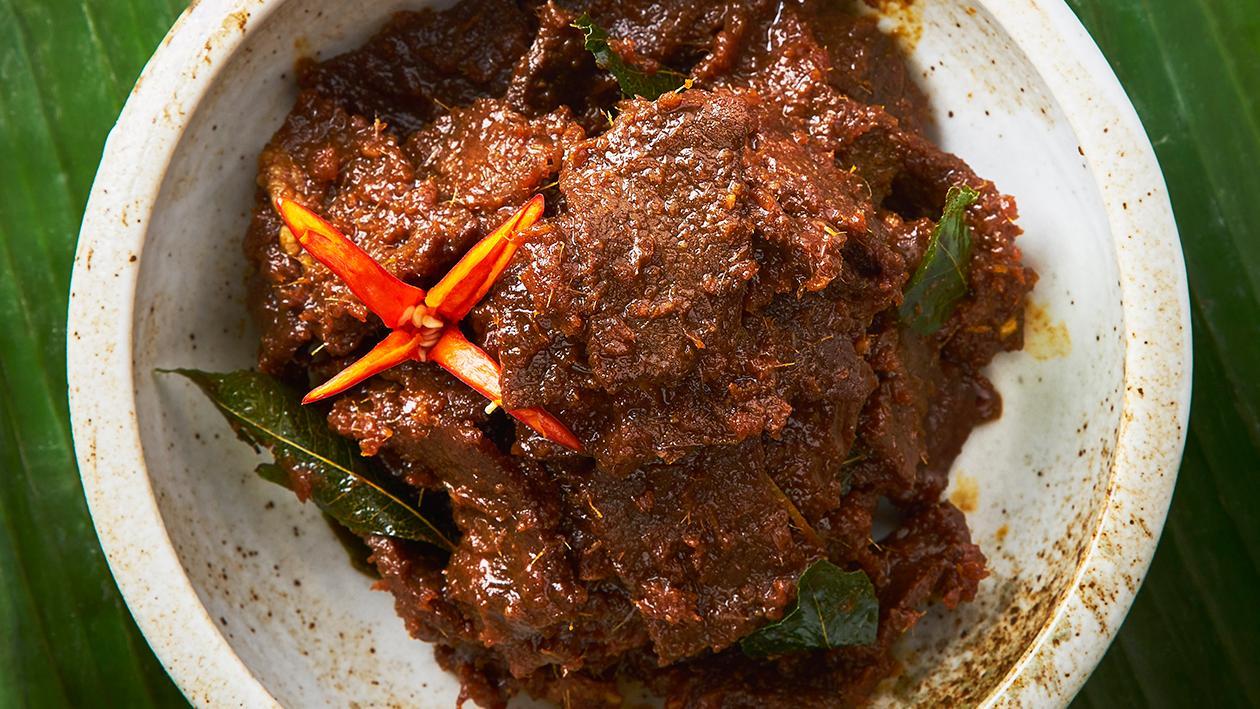 Ingredients
Spice Paste & Beef Preparation
Powdered Chilli/Ground Chilli Paste

2 tbsp

Garlic Clove, peeled

4 pc

Lemongrass Stalk (white part), finely sliced

4 pc

Asam Gelugor (Asam Keping)

3 pc
Garnish
Red Chilli, seeded and thinly sliced

1 pc

Chinese Celery (1 handful), chopped
Preparation
Spice Paste & Beef Preparation

Combine all ingredients for spice paste in a food processor and blend till smooth.
Heat margarine in a wok, and saute the spice paste until fragrant.
Add in beef, asam gelugor, rock sugar honey sauce, beef stock base, and water. Let it simmer until the beef is tender.
Stir in sweet soy sauce, and cook until the sauce is almost dry.

Garnish

Best served with fragrant steamed rice and garnish with sliced chilli and chopped chinese celery.