Braised Lamb Shank
Seeking a lamb recipe that requires little effort and is restaurant-worthy? Moist, fall-off-the-bone tender and braised to perfection, this Asian-styled lamb shank is sure to please even the most discerning of lamb lovers out there.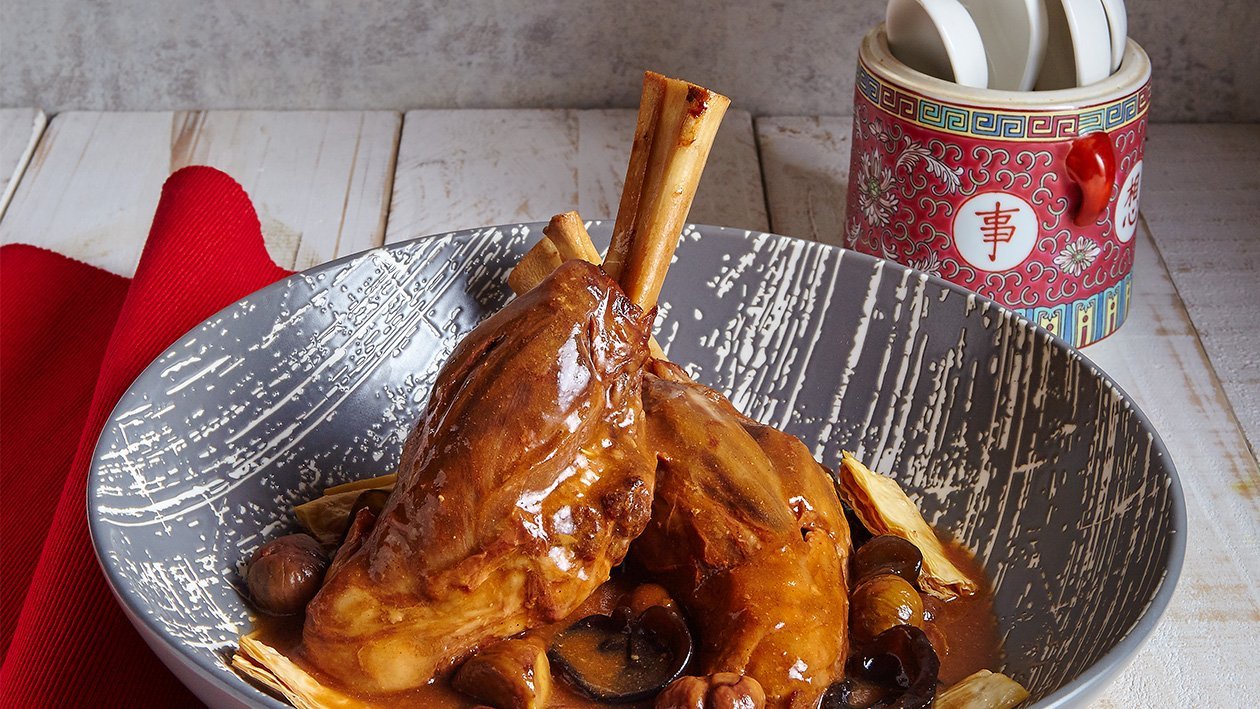 Ingredients
Seasonings
Chinese Cooking Wine

50.0 g

Fermented Bean Curd

20.0 g
Braised Lamb Shank
Old Ginger, sliced

60.0 g

Flower Mushroom, sliced

150.0 g
Preparation
Seasonings

Mix well the seasonings and set aside.

Braised Lamb Shank

Blanch lamb shank, wash and strain dry, set aside.
Sweat old ginger slices and shallots, drain off excess oil and set aside.
Heat up some oil in a pan, stir fry ginger, shallots and fermented bean curd till fragrant, add in seasonings and lamb shank. Bring to boil, reduce heat and simmer for 2 hours until lamb shank softens. Add bean curd skin, flower mushrooms and spring onions and simmer for another 10mins. Ready to serve.