Chargrilled Ribs
Who can resist smoky, tender and finger-licking sticky ribs? Add a delicious Asian twist to it and your guests will not only be nibbling these ribs right down to the bone, there's a good chance they'll be fighting over the last piece.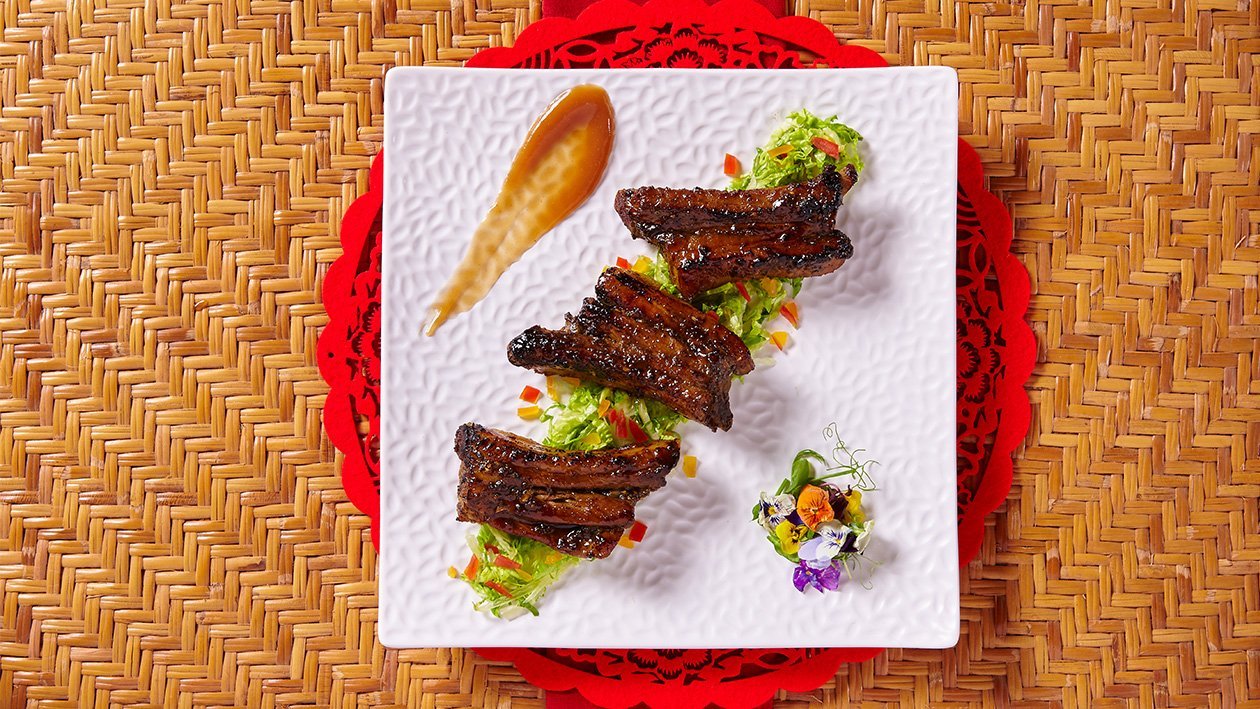 Ingredients
Seasonings
Knorr South East Asian Spice Paste 600g

50.0 g

Coriander, chopped

30.0 g
Chargrilled Ribs
Preparation
Seasonings

Mix well the seasonings and set aside.

Chargrilled Ribs

Chop the ribs into 10 pieces, add soda powder and marinate for 2 hours. Place under running water for 3 hours and strain dry, set aside.
Marinate the ribs with seasonings for 6 hours, set aside.
Preheat the oven to 100°C, roast marinated ribs for 15mins.
Remove ribs and glaze it with rock sugar honey sauce, return it back to the oven and roast for another 3-5mins till golden brown.
Dress romaine lettuce with tamarind sauce. Plate ribs and serve with lettuce.