Herbal Drunken Prawns
Prawns have never tasted so delightful in this popular Chinese delicacy. Delight your senses with this herbal goodness that combines the natural sweetness of prawns with an array of herbs and special soup base.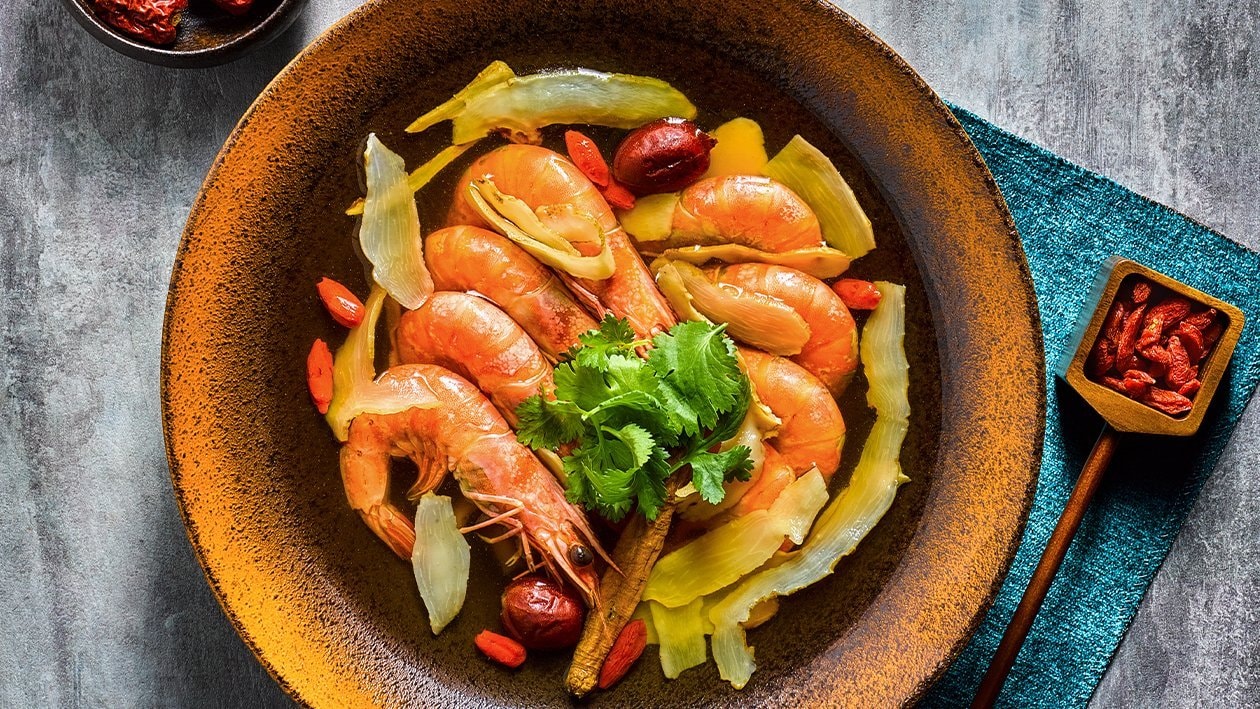 Ingredients
Stock Base
Yu Zhu (Solomon's Seal)

8.0 g

Huai San (Chinese Yam)

5.0 g

Dang Shen (Codonopsis)

3.0 g
Before Serving
Live Prawns, trimmed

800.0 g

Chinese Hua Tiao Wine

50.0 ml
Preparation
Stock Base

Heat up 1L of water in wok, add in ingredients – red dates, wolfberries, yu zhu, huai san, dang shen, Concentrated Chicken Stock and Chicken Seasoning Powder. Simmer for 15mins.

Before Serving

Add prawns into stock base and simmer for 6mins.
Pour in Chinese hua tiao wine and garnish with coriander sprig.
Ready to Serve.