Indonesian Style Baked Chicken
Skip the deep fryer and opt for this Indonesian-inspired, oven-baked chicken recipe instead. The fresh blend of herbs and spices from the South East Asian Spice Paste promises to delight your senses as you bite into the tender chicken.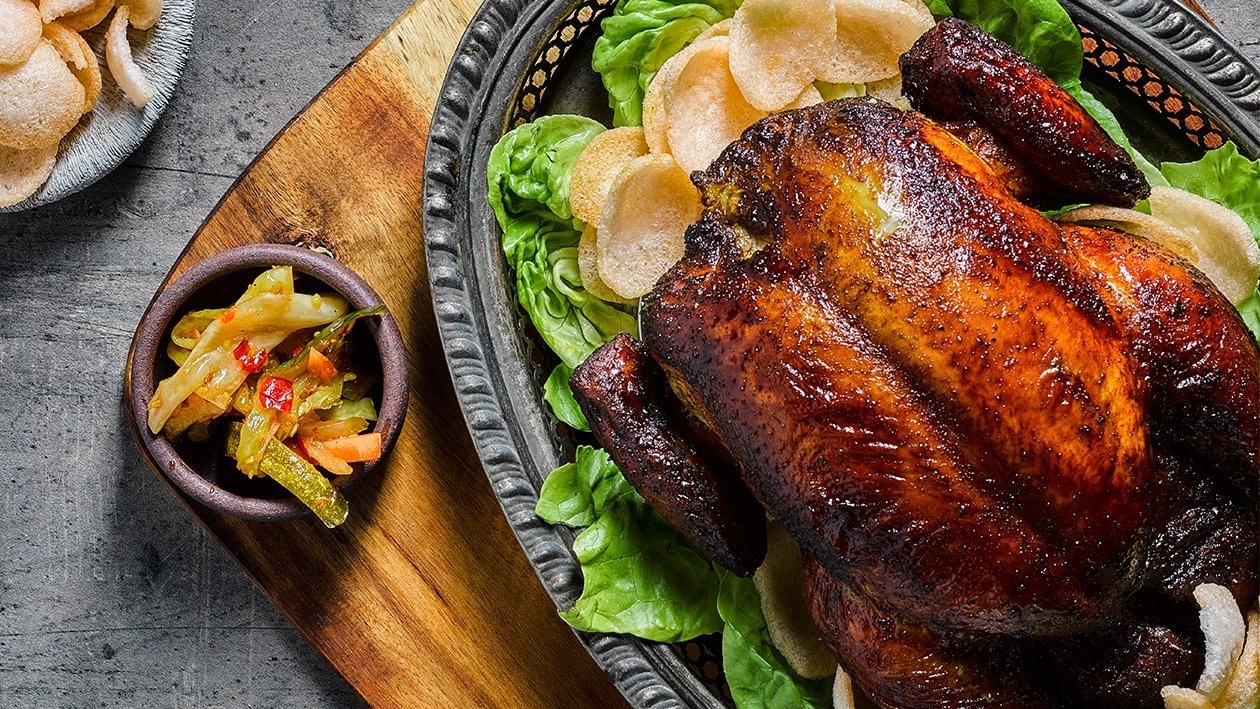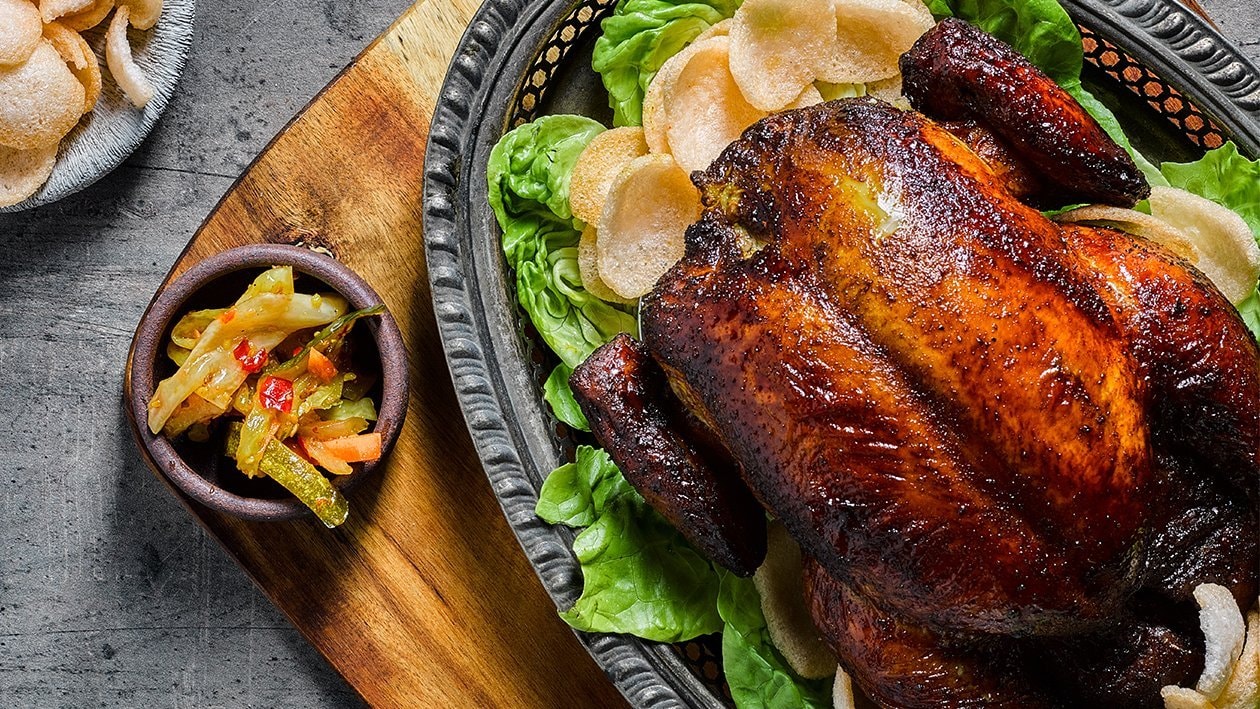 Ingredients
Chicken Marinade
Fresh whole Chicken (1.2kg)

1.0 pc

Knorr South East Asian Spice Paste 600g

150.0 g
Before Serving
Pickle Vegetables

250.0 g
Preparation
Chicken Marinade

Mix SEA Spice Paste, Chicken Seasoning Powder, soy sauce, curry powder, water and corn oil in a mixing bowl.
Add in chicken and rub/coat the chicken well.
Chill overnight before roasting.

Before Serving

Place marinated chicken in the middle of a baking tray.
Transfer into preheated oven and roast it at 120°C for 30mins.
After which remove chicken and turn up the oven temp to 200°C.
Place chicken back into the oven and roast it further at 200°C for 15mins till golden brown.
Allow chicken to rest for 10mins.
Serve with pickled vegetables and prawn crackers on the side.