Pajeris Prawn and Pineapple
This fragrant stew steeped in Asian flavours is a dish you'll want to create over and over again. Tamarind lends its zest to a slew of spices for a dish loaded with extra zing.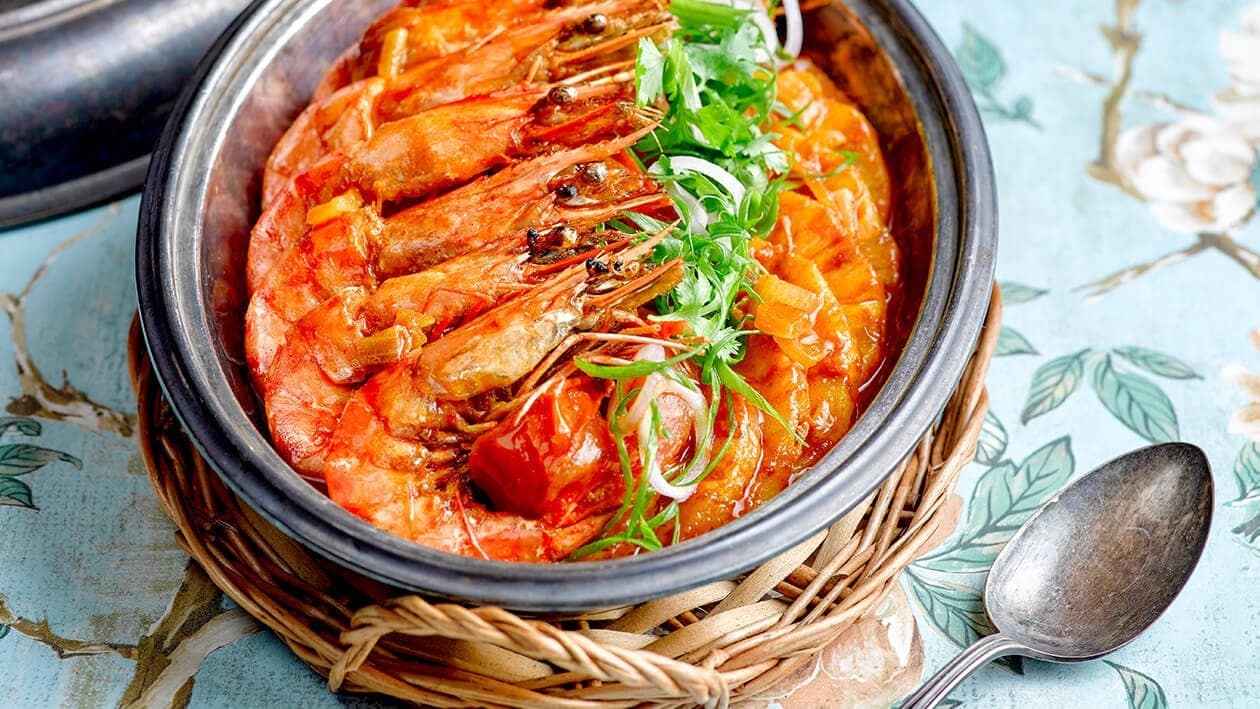 Ingredients
Prawn
Prawn, trimmed and deveined

400.0 g
Pajeris Sauce
Knorr South East Asian Spice Paste 600g

10.0 ml

Gula Melaka, melted

40.0 g

Pineapple, rings and fried

400.0 g
Garnish and Condiments
Shallots Rings, soaked in ice water

10.0 g
Preparation
Prawn

Mix all the ingredients in the mixing bowl and marinate prawns overnight.
Grill the prawns till cooked.

Pajeris Sauce

In a pot, stir fry onion, fish curry powder, coriander powder, chili paste, Knorr South East Asian Spice Paste and rendang paste till fragrant.
Add in water and bring to boil.
Fold in pineapple, gula melaka and Knorr Concentrated Tamarind Sauce let it simmer for 8 mins.

Garnish and Condiments

Prepare ingredients as mentioned above.
Fold in tomatoes into the sauce.

Before Serving

Plate prawn and pour sauce over.
Garnish and serve.