Red Snapper with Assam Pedas Sauce
This classic Malaysian dish incorporates chillies, tamarind and all things nice for an appetising result that's simply delicious. Every bit of the gravy needs to be enjoyed with a heap of steaming hot rice.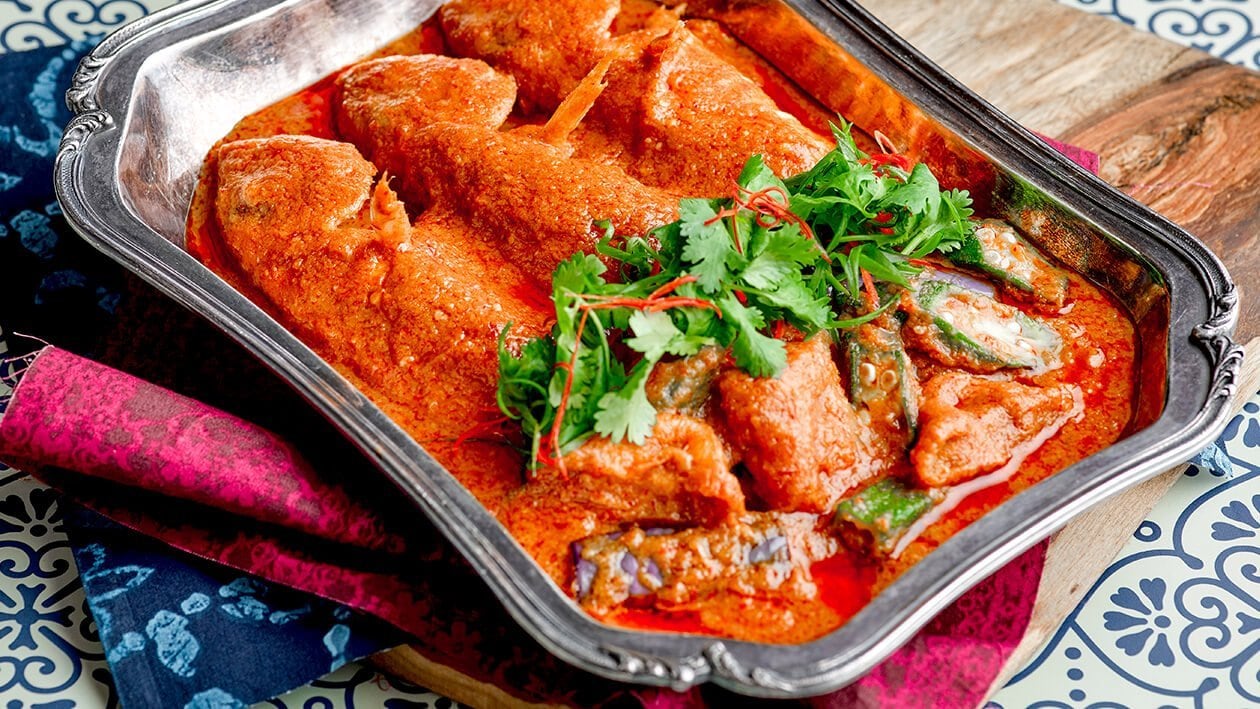 Ingredients
Assam Spice Blend
Dried Chili, soaked and pat dried

30.0 g
Assam Pedas Paste
Assam Sauce
Garnish and Condiments
Eggplant, stripped and deep fried

100.0 g

Bean Curd Puffs, halved and deep fried

50.0 g
Preparation
Assam Spice Blend

In a blender, blend all ingredients till smooth.

Assam Pedas Paste

In a pot, sweat assam spice blend and fish curry powder till fragrant.*
Add in Knorr Concentrated Tamarind Sauce, Knorr Chicken Seasoning Powder, Knorr Lime Seasoning Powder and sugar and bring to boil.

* 330gm Assam Spice Blend, from above

Assam Sauce

In a pot, boil assam pedas paste and water.†

† 300gm Assam Pedas Paste

Garnish and Condiments

Prepare ingredients as mentioned above.
Fold in tomato, eggplant and puff bean curd into the sauce.

Before Serving

Preheat steamer and steam snapper for 10 mins.
Plate snapper and pour sauce over.
Garnish and serve.