Salted Egg Prawn
Salted egg sauce makes everything taste better. Indulge in an irresistible blend of flavours and understand why creamy salted egg prawn is a heavenly combination.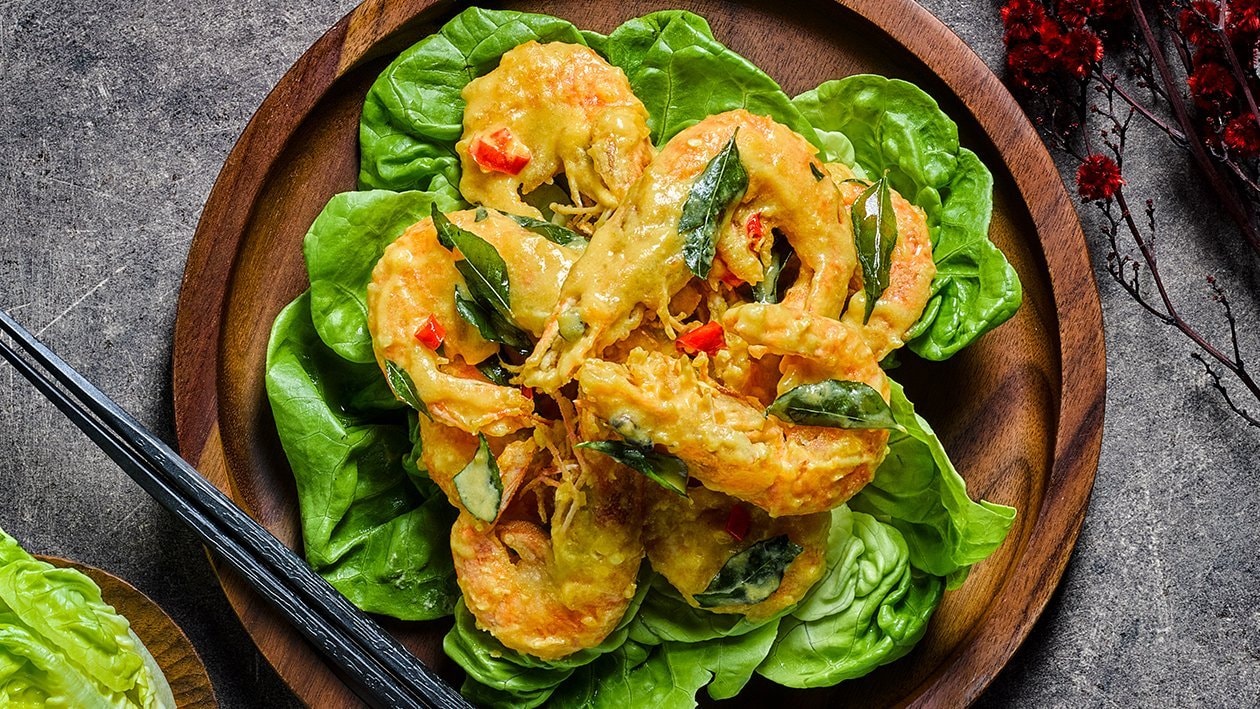 Ingredients
Salted Egg Prawn
Prawns
White Prawns
/g
600.0 g
0%
Salted Egg Sauce
Bird Eye Chilli
/g
4.0 g
0%
Knorr Golden Salted Egg Powder 800g
/g
70.0 g
0%
Margarine
/ml
100.0 ml
0%
Knorr Chicken Seasoning Powder 1kg
/g
10.0 g
0%
Prawns
Salted Egg Sauce
Preparation
Prawns

Using a knife, slit the back of the prawns to remove the veins and dirt.
In a mixing bowl, beat the egg till smooth and mix the prawn together.
Coat the prawn with rice flour and deep fry the prawn till golden brown.
Set aside before serving.  

Salted Egg Sauce

Heat up wok to medium heat, add in Margarine, stir fry curry leaf and bird eye chili till fragrant.
Add in Golden Salted Egg Powder and stir fry till foamy.  

Before Serving Salted Egg Prawns

Add in fried prawns into the sauce, bring to medium heat and toss the prawns till they are evenly coated.
Garnish with curry leaf and bird eye chili.
Serve irresistible salted egg prawns.