Sautéed Asparagus with Fresh Scallops
Sweet, buttery, delicious and surprisingly easy to cook, scallops are a true seafood treasure. Paired with zesty sautéed asparagus and the ingredients of this recipe, you get a match made in culinary heaven!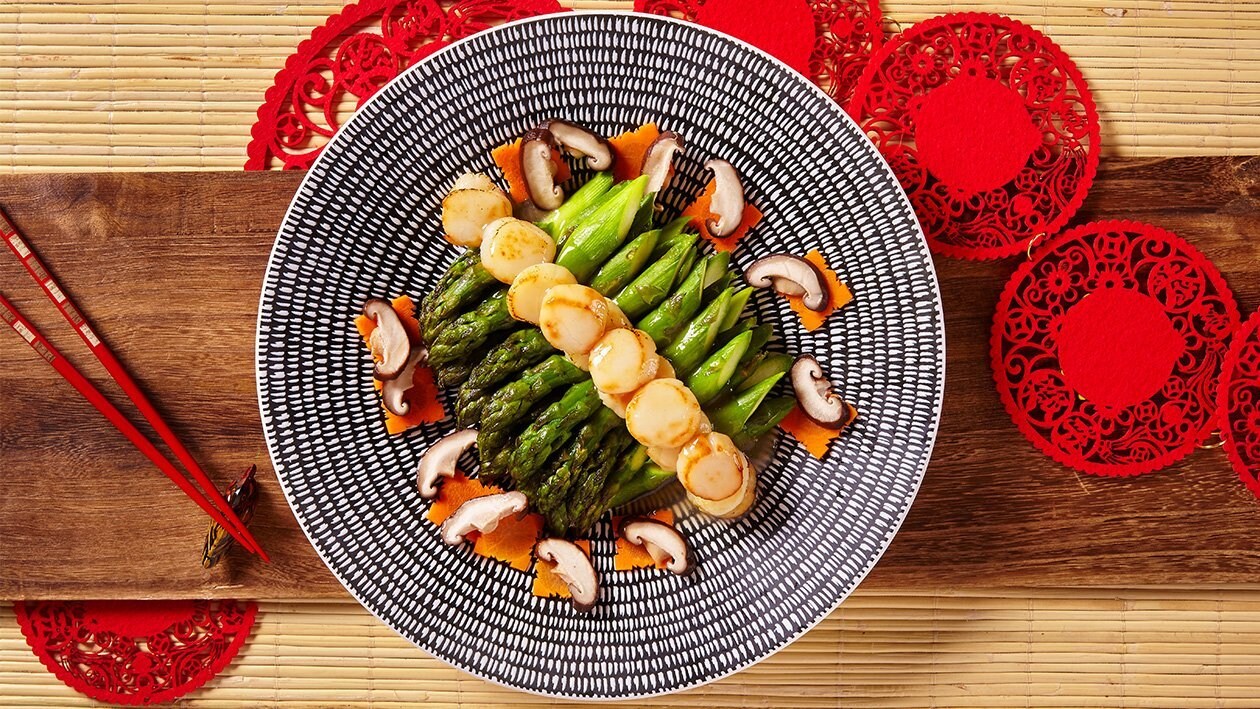 Ingredients
Marination
Seasonings A
Chinese Cooking Wine

10.0 g
Seasonings B
Sautéed Asparagus with Fresh Scallops
Preparation
Marination

Pat dry scallops, season with salt, pepper and corn starch. Set aside.

Seasonings A

Mix the ingredients well, set aside.

Seasonings B

Soak Chinese mushrooms in water, remove stalks and squeeze out excess water. Add marinade and cook till soften. Cut into strips and set aside.

Sautéed Asparagus with Fresh Scallops

Rinse asparagus, peel off skin and remove the harder portion at the top end. Divide each stalk into 4 portions.
Peel carrot, cut into flower shaped slices, cook in water till softened.
Stir fry asparagus briefly with oil and rinse with hot water to remove excess oil.
Retain a small portion of oil in the pan and pan fry scallops till both sides are golden brown. Reduce heat and whisk in all the seasonings A. Simmer for around 1min before adding in asparagus, carrot slices, Chinese mushrooms. Turn up the heat and stir fry till sauce is evenly mixed. Ready to serve.