Steamed Fragrance Mustard Leaf Rice
Succulent slices of Chinese sausage and mildly bitter mustard greens perfectly complement rice infused with dark soy sauce and sesame oil. Convenient, nutritious and flavourful, this is one of those one-pot wonders that no kitchen should do without.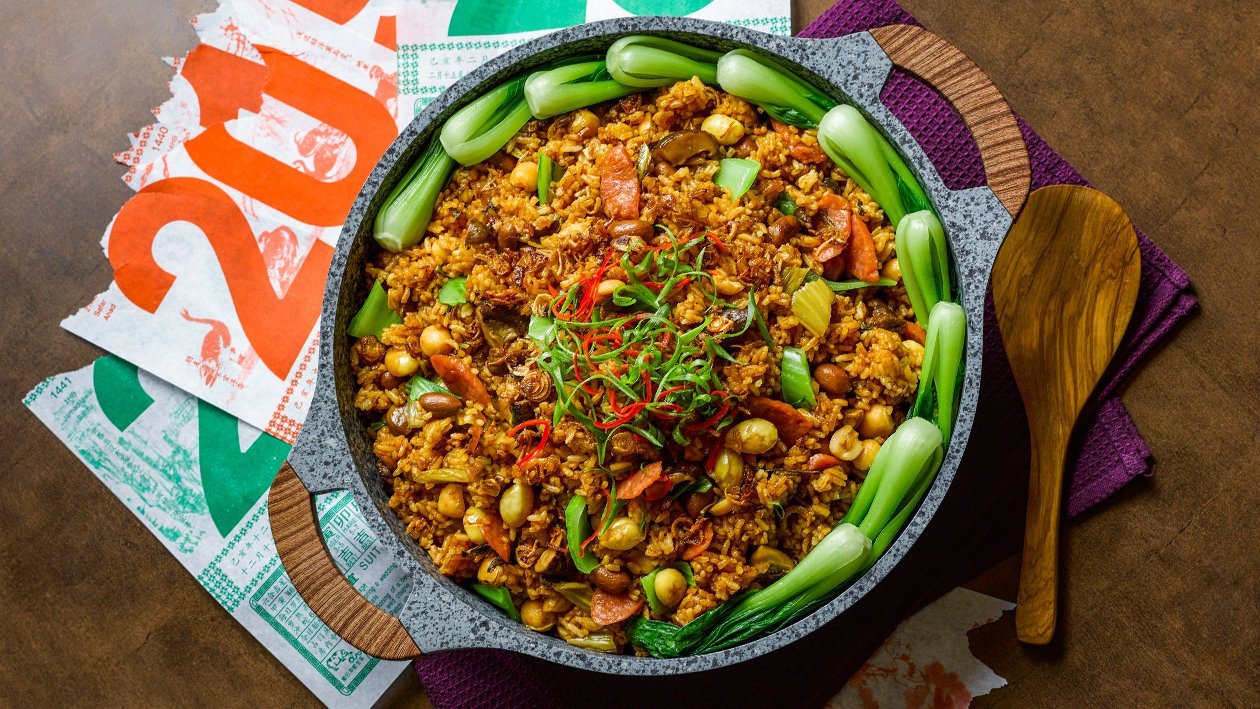 Ingredients
Steamed Rice
Glutinous Rice, washed

80 g

Dried Shitake, soaked and diced

120 g

Chestnut, braised and halved

120 g

Leaf Mustard, washed and diced

120 g

Chinese Sausage, sliced

60 g

Chicken, chopped and blanched

400 g
Seasoning
Garnish and Condiment
Xiao Bai Chye, blanched

150 g

Spring Onions, curls

10 g
Preparation
Steamed Rice

Pre-heat steamer, assemble all the ingredients into insert and steam for 45mins.

Seasoning

In a mixing bowl, mix well all the ingredients.

Garnish and Condiment

Prepare ingredients as mentioned above.

Before Serving

In a mixing bowl, mix cooked rice and seasoning well.
Plate, garnish and ready to serve.