Steamed Fungus Ball
This Lunar New Year, vegetarian lovers now have one more thing to look forward to: this recipe. Black truffle, fungus and beetroot come together to form healthy and yummy goodness all around. Even meat lovers will enjoy these. Promise.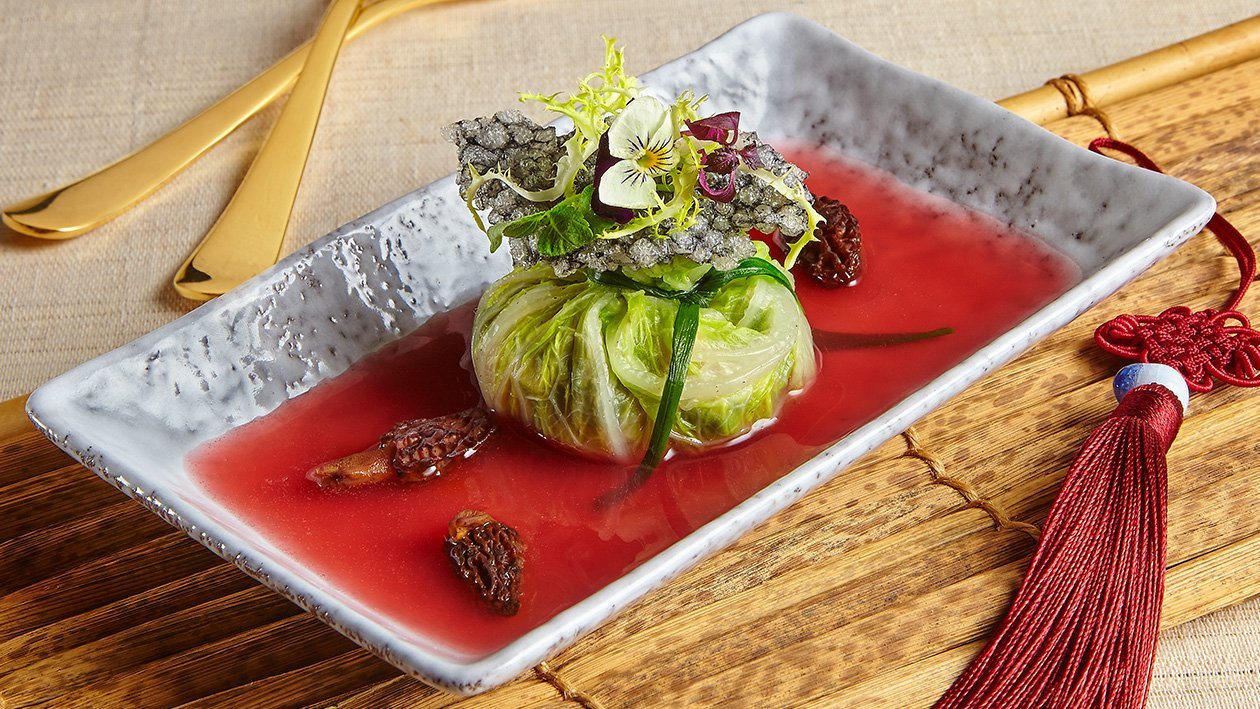 Ingredients
Seasonings A
Seasonings B
Steamed Fungus Ball
Black Truffle, diced

100.0 g

Yellow Fungus, diced

150.0 g

Elm Fungus, diced

150.0 g
Preparation
Seasonings A

Mix Seasonings A well, set aside.

Seasonings B

Mix Seasonings B well, set aside.

Steamed Fungus Ball

Dice black truffle, yellow fungus, Elm fungus, wood ear and morchella, blanch and drain off excess water.
In a pan, heat up some oil and stir fry drained ingredients and seasonings A till well mixed. Set aside.
Blanch chinese cabbage till soft, remove and rinse with iced water. Soak bean curd skin for 10secs, remove and drain off excess water.
Wrap fried fungus mixture with bean curd skin, then wrap with Chinese cabbage to form a pomegranate-shaped ball. Set aside.
Add beetroot to 2kg of chicken stock and steam for 15mins, remove and strain. Add seasonings B and mix well.
Steam fungus ball for 5mins till cooked. Remove and plate.
Heat up seasonings B sauce mixture and whisk in a slurry to thicken the sauce into gravy. Pour gravy over fungus ball and serve.