The first step to delivering quality service is to be prepared for it —here are 6 ways to manage your restaurant during the Christmas crunch time.

1. Christmas Menu Planning
The festive season is the perfect opportunity for restaurants to cook up new menu creations. Make your Christmas menu more appealing by incorporating festive staples like turkey, cinnamon, and chocolate, not forgetting trending food items. Go wild with your festive menu creations based on your restaurant's cuisine and enhance your food menu descriptions with a festive cheer.
As Christmas is all about joyous sharing, focus on offering more sharing plates like cold-cuts, platters, and tapas. When it comes to larger dishes like a whole turkey, offer small portions such as the turkey leg or breast for couples or solo diners to enjoy. Got leftover turkey meat? Repurpose it into existing dishes such as using the shredded turkey bits in Caesar salad instead of the usual shredded chicken.
A Christmas menu doesn't just come to life in a second. Strategically plan your special menu months in advance and learn how to make stunning dishes that your guests will enjoy — check out this recipe of Charred Brussel Sprouts with Smoky Gochujang Glaze.
Hungry for more recipes? Download our Future Menu Trends Report for a collection of diner trends and trending recipes that encourage innovation and sustainability.
2. Christmas Takeaway and Pre-Orders
Not everyone will choose to dine out on Christmas, as some may prefer having a more intimate meal at home. Restaurants can cater to them by offering takeaway and pre-order services. As restaurants usually receive an influx of orders during Christmas, you need to have a system in place to ensure takeaway and pre-order services go smoothly without interrupting dine-in services.
The pre-order cut-off dates must be clearly communicated with staff and customers. To avoid the potential snowballing of orders, ensure that all food is prepared in advance and ready in time for customer collection.
As the food collection point could potentially become overcrowded, restaurants should allocate a specific pick-up point that would not interfere with dine-in services. For example, customers waiting on takeaway orders could queue outside the restaurant to avoid crowding the dining area. Staff members should also be dedicated to fetch pre-orders from the kitchen to the collection point and delegate orders, to ensure everything runs smoothly.
3. Staff Holiday Roster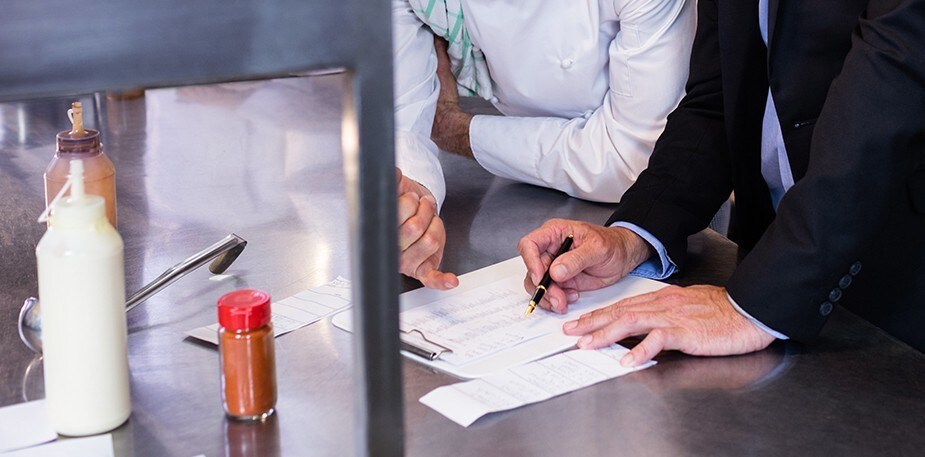 Just like everyone else, restaurant staff will wish to take days off during the holiday period. Here are some things you can do to manage the manpower then:
Ensure that there are enough staff to work each shift.
Encourage your staff to submit their leave requests in advance so that managers can plan the rosters accordingly.
Utilise online scheduling tools to make employee scheduling more efficient.
Bearing in mind the current labour shortages1, managers should plan ahead of time to hire part-time staff through food and beverage (F&B) recruitment agencies, or online job postings on popular job portals like jobdb and indeed. Aim to hire earlier than later, so that new staff will have time to go through the necessary training to be prepared in time for the Christmas food service.
4. Inventory Check
In recent years, local F&B businesses have braved chain disruptions and the rising cost of commodities and ingredients2. These have further proved the importance of building a good relationship with reliable suppliers to ensure the timely delivery of ingredients during the Christmas rush. The 3 types of food suppliers include:
Wholesale food suppliers: Wholesale food suppliers like Unilever Food Solutions offers a wide array of products such as Knorr Potato Flakes and Knorr Chicken Gravy Mix to help with fuss-free Christmas dinner preparation and service.
Farmers: For restaurants that focus on farm-to-table dining and support local businesses or sustainable practices, going directly to farmers for supplies will be ideal. You could even get exclusive ingredients that may not be available from wholesale suppliers.
Organic Suppliers: This is perfect for restaurants that want to market their organic ingredients to cater to the growing demand for organic food3.
5. Christmas Promotions
Singaporeans love a good deal. Use this to your advantage by marketing special Christmas promotions and deals to entice guests to visit your restaurant. Create promotions for larger groups as well by hyping up the message of joyous sharing during the festivities.
Spread the word by marketing your promotions offline and online. Learn how you can level up your social media marketing in time for Christmas.
6. Staff training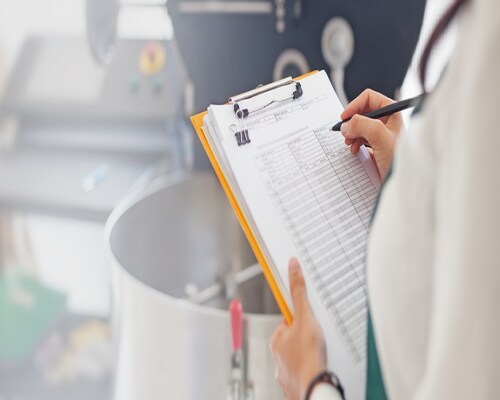 The Christmas crowd can be intimidating for those who are new to it. Ensure that the back-of-house (BOH) and front-of-house (FOH) staff are adequately trained to manage the crowd, and read on to learn some easy ways to manage large crowds. Double check that all promotional prices and deals are updated within the POS system to reduce any hiccups along the way.
All in all, advanced planning and proper preparation can go a long way in helping a restaurant to avoid unpleasant surprises during festive seasons. Ahead of Christmas, managers should prepare a Christmas menu with special promotions, as well as set up the necessary inventory checks, staff training and holiday roster, to ensure the Christmas dinner service will be as smooth sailing as can be.