Al Forno, a long-running Italian restaurant in Singapore, is a recipient of the Ospitalità Italiana Seal of Quality: recognition from the Italian Chamber of Commerce of their authenticity. In this video interview, founder Chef Alessandro Di Prisco shares his experience setting up and operating a successful delivery service.
 
1. How was Al Forno founded?
We started Al Forno in 1995, making it one of the oldest Italian restaurants in Singapore. We are known for our wood fire oven!
2. How has your restaurant's own delivery service has helped your business?
We started our delivery service around 2000. Over the past three years, we have doubled our sales. The trend nowadays is to not dine out, and our delivery service lets us reach out to those customers.

3. Why did you start a delivery service?
Initially, it was to increase sales. But our customers were also asking for takeaway and delivery.
We were one of the pioneers of delivery in Singapore, and perhaps in South East Asia; even before foodpanda and Deliveroo. It was difficult back then, because we didn't have all the software available now. But it was a challenge I took, and it succeeded.

4. When did you partner with third party delivery services, and what did they offer your business?
We started working with delivery platforms about 3-4 years ago, as we wanted to tap onto their network. Because they have more capital to invest—especially in marketing and riders—we thought it would help us to grow our business. We gave it a try, and it worked.
5. What are some of the differences between your own delivery service and other third party services?
The main difference is the cost. I save 10-15% more using my own website. I can also offer more customisations compared to third party platforms.
On the other hand, the third party companies help us with lunchtime deliveries, which we have not been able to do by ourselves.
6. What are the steps taken once a delivery order is received?
After giving the orders to the kitchen and counter, we take about 10-15 minutes to prepare the food. We then ensure there are no errors or mistakes, package it and then pass it to the delivery rider.
Altogether, our delivery service should not take more than 30 minutes from the moment you place your order, to when it reaches your house.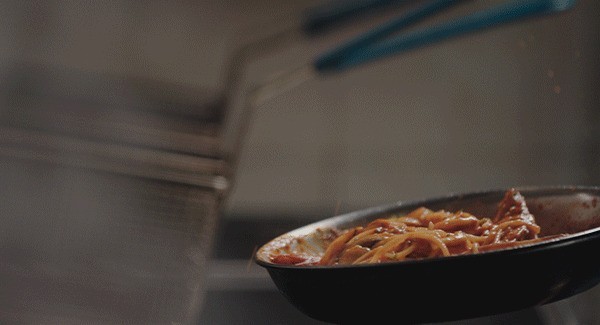 7. What are some of the challenges you've faced maintaining food quality during delivery?
One of the most important things is the dish preparation, and we have realised that certain food does not travel well.
For example, a medium rare steak can be done, but it'll continue cooking in the box. Or with pasta, the sauce may dry up during delivery.
So, we've learned to adjust our dishes. For example, we might take out the steak a little earlier, or add extra sauce to the pasta. We also try to use ingredients that travel better during delivery.

8. What are some of the operational challenges you've faced offering delivery services?
We've had riders get into accidents, or not show up to work. But you still have to run your business, so I have personally delivered the food to the house of my customers any way I can—by car, cab, bicycle or even walking!
We can also receive too many orders. So, we have a system in place where we can lock our website when necessary.
Lastly, having enough supplies to fulfil the orders is important. We always try and stock up at least 20% more ingredients than needed.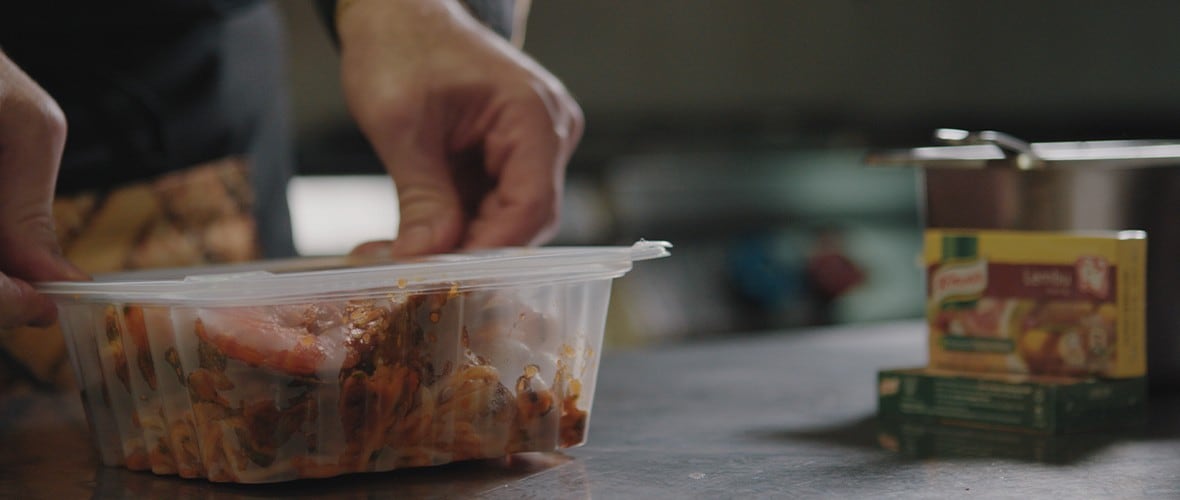 9. What advice would you give to other restaurant owners who are considering starting delivery services?
1. Try to have a good website that is search- and mobile-friendly.
2. Do lots of marketing, from social media to flyers.
3. Most importantly, maintain very high standards of food hygiene, and never change the quality of your food.
10. What does the future of food delivery look like to you?
We have seen incredible changes over the past five years. We have to change with the times, and I believe food delivery will keep growing.
It is an important opportunity because people are changing their food culture. They are wanting to eat at home, and delivery is a way for restaurants to tap into that.
Recipe Hacks for Food Delivery
Not all dishes are ideal for delivery. Here are some easy recipe tips and tweaks that will help them travel well and stay tasty, hot and mess-free for your customers.