Lobster Cheese Bee Hoon
Re-invent the lobster bee hoon with this cheesy makeover to entice a new generation of diners. Wok hey-infused rice vermicelli is enveloped with a milky cheese-infused sauce to complete a sumptuous lobster dish.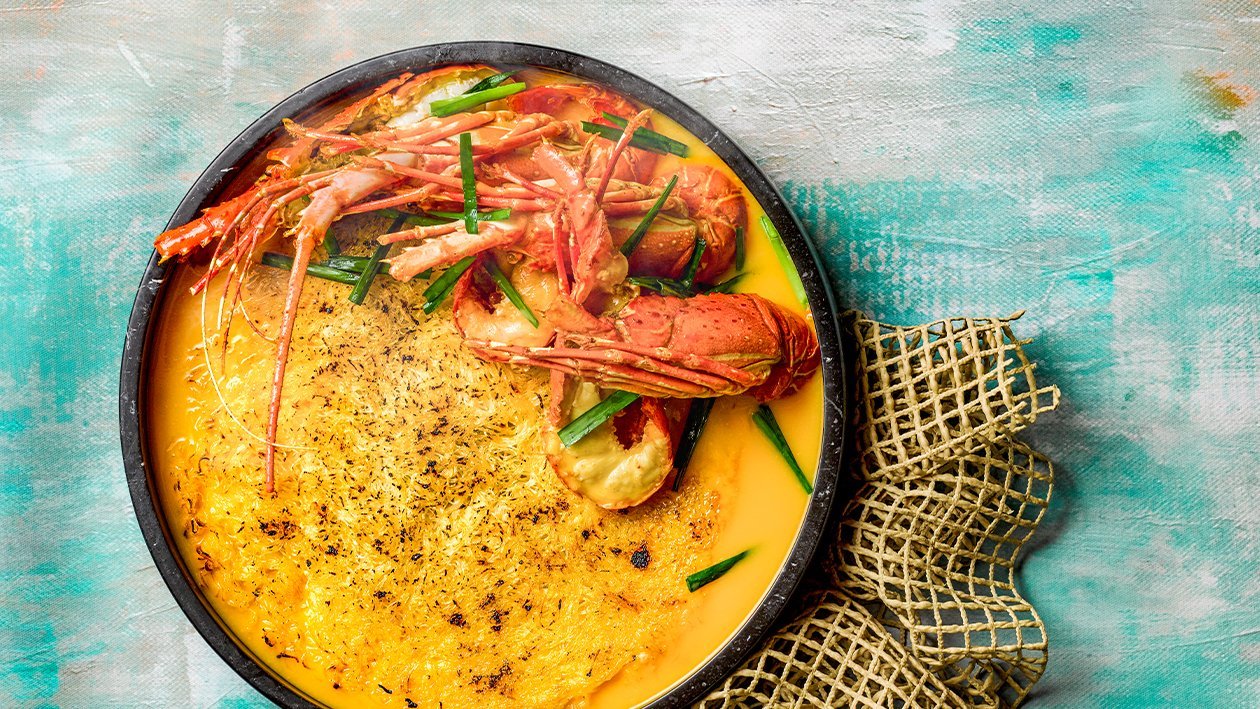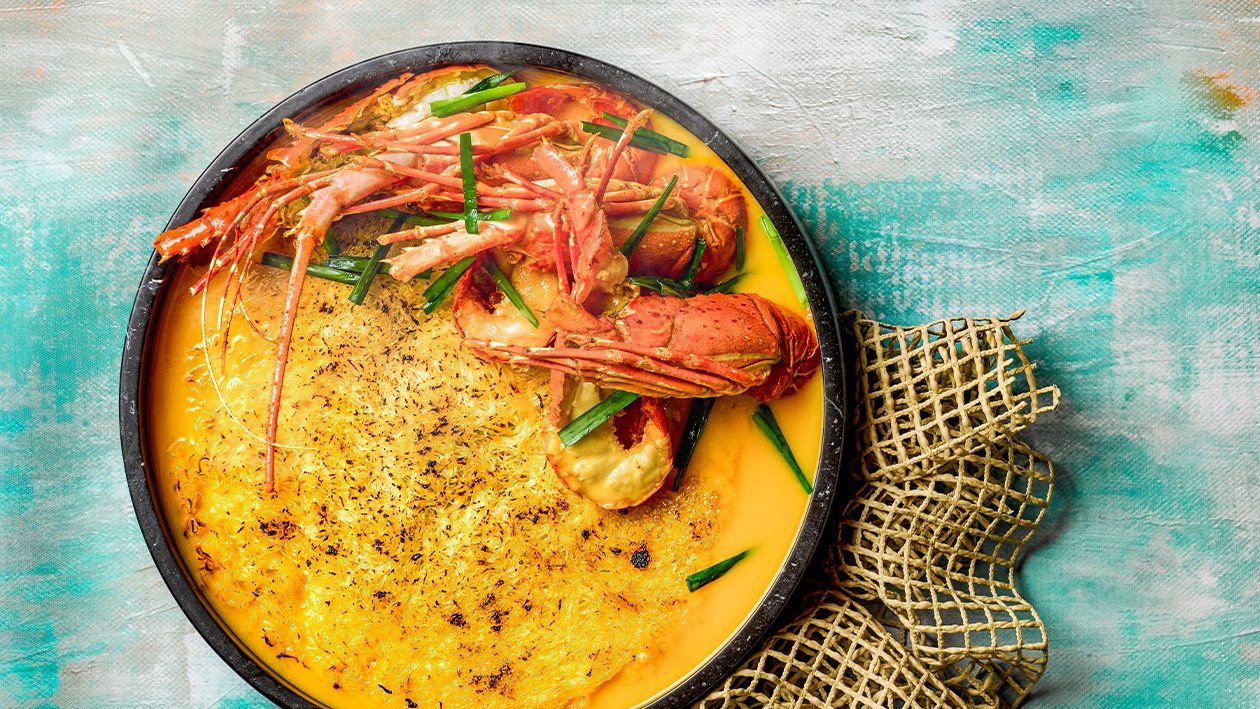 Ingredients
Lobster
Rock Lobster, cut half and deep fried

1000.0 g
Chicken Stock
Stir-Fry Bee Hoon
Bee Hoon, blanched

600.0 g
Preparation
Lobster

Prepare ingredient as mentioned.

Chicken Stock

In a pot, add in all the ingredients and bring to boil.
Ready to use.

Stir-Fry Bee Hoon

Prepare ingredients as mentioned above (including 2000ml of chicken stock).

Before Serving

Heat up wok, season with oil.
Stir-fry bee hoon in low heat till fragrant and golden brown.
Add in Knorr Chicken Seasoning Powder, garlic, and stir-fry till fragrant. Set aside.
Stir-fry ku chye until fragrant.
Add in chicken stock, slowly stir in Knorr Instant Cheese Sauce Mix till well mix.
Fold in lobster, mix well.
Plate, assemble and serve.