Free eBook: How to Create Your Own Sauce from Classic Sauces
Get ideas to create your own signature sauces and incorporate them into your dishes with our recipe ebook!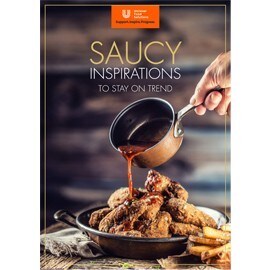 This free recipe ebook helps you diversify your menu by sharing tips on creating sauces that pairs well with meats. Developed by our own chefs, you will find inspiration to start creating innovative dishes that gets your customers coming back for more.

This recipe ebook contains:
Step-by-step video guides to creating classic sauce derivatives
Tips on pairing the right protein and the right sauce to deliver the best taste
Recipes to get you started on creating the perfect match of sauce and meat