Creating a healthy menu for your restaurant is essential to attract health-conscious customers, promote healthy eating, and increase customer satisfaction. According to the Health Promotion Board (HPB), more Singaporeans have become more health conscious, which resulted in a corresponding increase in demand for healthier dishes by restaurants. In fact, over 70% of Singaporeans want food companies to make their dishes healthier or offer healthier food products. With some planning and creativity, you can easily tweak your menu to be healthier. Here are some tips on how to create a healthy menu for your restaurant without sacrificing flavor or customer satisfaction.
Use fresh and whole ingredients
One of the most important things you can do to make your menu healthier is to use fresh, whole ingredients. The Singapore Health Promotion Board (HPB) recommends incorporating fresh fruits and vegetables, lean meats and fish, and whole grains into meals for a balanced diet. Using fresh ingredients not only makes your menu healthier but also adds a natural flavor to your dishes. Avoid processed foods and ingredients that are high in saturated fats, salt, and sugar.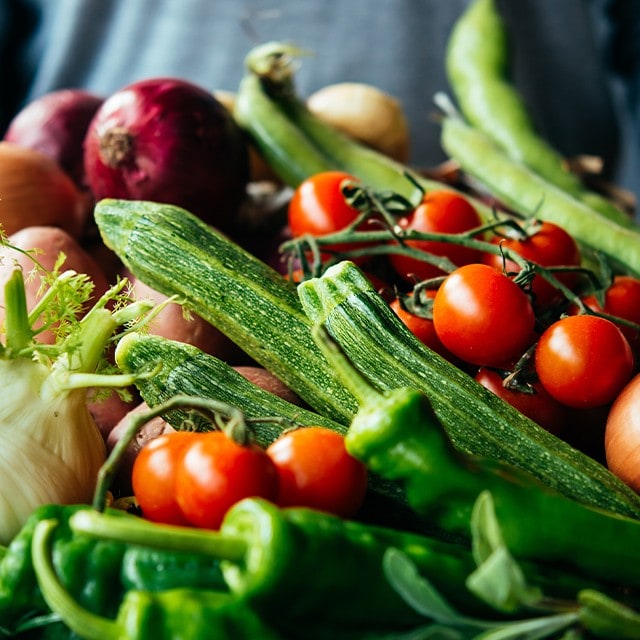 Offer a variety of vegetarian and vegan options:
Many people are choosing to eat more plant-based diets for health, environmental, or ethical reasons. Offering a variety of vegetarian and vegan options on your menu can appeal to a wide range of customers. These options can include dishes made with tofu, tempeh, or lentils, as well as salads and soups. You can even try incorporating plant-based meat, such as The Vegetarian Butcher to complement the proteins in your menu. 
Use healthy cooking methods:
Cooking methods such as grilling, baking, sautéing, and steaming retain the natural flavors and nutrients of the ingredients and minimise the use of added fats and oils. Utilizing these methods can help you to create a healthy menu that is both delicious and nutritious. UFS Academy has several training videos, such as grilling, that will give you a refresher on different healthy cooking methods.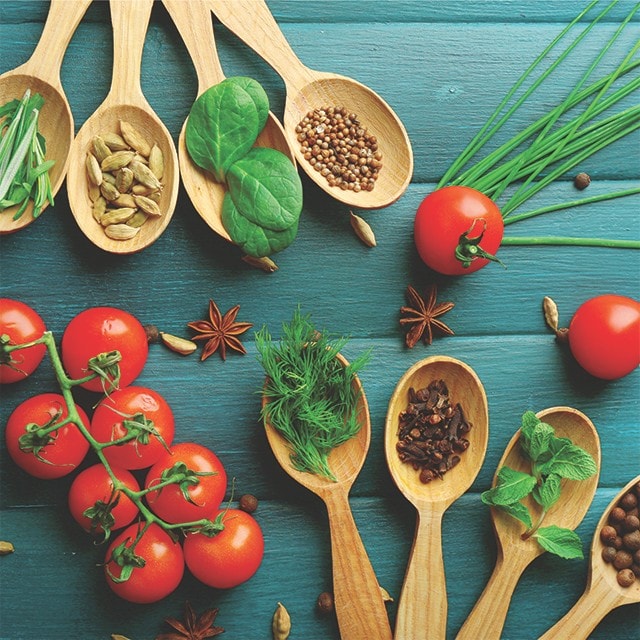 Use herbs and spices:
Herbs and spices not only add flavor to your dishes but also offer a variety of health benefits. For example, turmeric is known to have anti-inflammatory properties and cinnamon can help regulate blood sugar levels. Experiment with different herbs and spices to add depth of flavor to your dishes without using salt or sugar. If seasonings are needed to bring out the flavour of your dishes, use those that contain the Healthier Choice Symbol. Products carrying the label are usually healthier compared to other products within a food category. There are several sauces and seasonings by Unilever Food Solutions that you can use, such as Knorr Demi Glace Brown Sauce Mix, and Knorr Golden Salted Egg Powder, which have the Healthier Choice Symbol.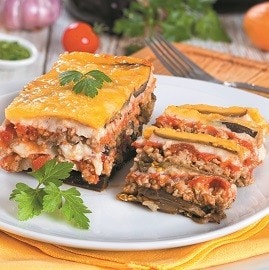 Offer smaller portion sizes:
Many restaurants tend to serve larger portions than what most people need. Not only does large portion sizes contribute to food wastage, it might also add to your food cost. Offering smaller portion sizes will help customers reduce their calorie intake and make it easier for them to make healthier choices. At the same time, you can also protect your restaurant's profit margin and keep your business running efficiently.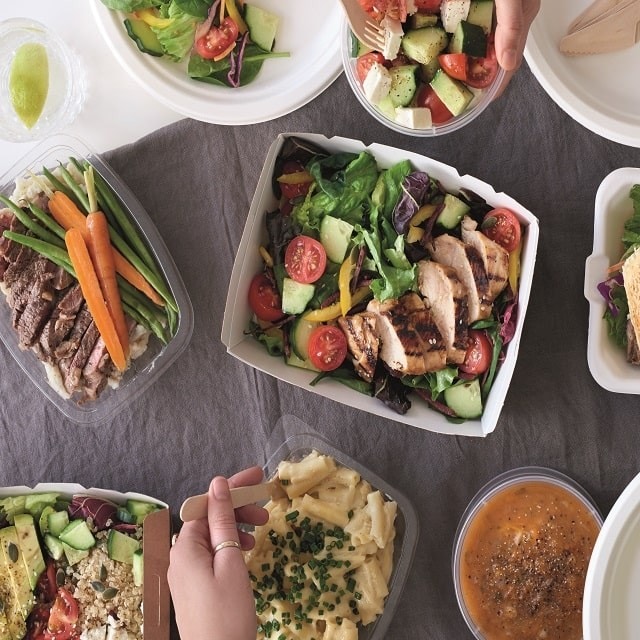 Highlight healthy options:
Make it easy for customers to identify healthy options on your menu by highlighting them. You can use labels such as "low-fat", "gluten-free", or "vegan" to make it clear which dishes are healthier options. You can also join the Health Promotion Board's Healthier Dining Programme (HDP) to get your dishes endorsed by the Board. Once your dishes are endorsed, you will then receive labels to help diners tell which dishes are under the HDP. Unilever Food Solutions have some recipe inspirations that are lower in calories to help you get started on creating healthier menus. Additionally, putting nutritional information on your menu items can be helpful for customers with dietary restrictions or who are trying to manage a specific health condition. This information can also help customers make informed decisions about what they eat.
By highlighting the healthy options and offering nutrition information, you can help customers make informed choices and promote healthy eating.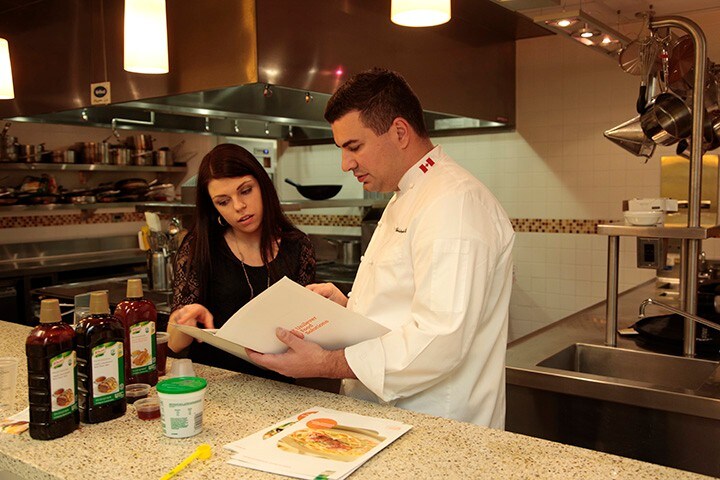 Train your staff
Your staff are the backbone of your restaurant, and they help create a pleasant dining experience for your customers. Besides knowing how to provide good service, your staff should also know how to promote the healthier options in your menu. This way they can answer any questions and make recommendations to customers. 
Creating a healthy menu for a restaurant can be a great opportunity for the establishment to attract health-conscious customers, promote healthy eating, and increase customer satisfaction. By using fresh ingredients, offering vegetarian and vegan options, using healthy cooking methods, and highlighting healthy options, a restaurant can create a menu that is both delicious and nutritious.