Singaporeans have a strange love-hate affair with sugar. Like most of the world, we absolutely love it. Yet, many of us also try to avoid it.
Sweet treats delight our taste buds and is an easy way to turn a bad day around, but its negative effects on our health when we overindulge can't be overlooked. Too much sugar is known to be a contributing factor in diabetes, fatty liver disease, obesity and even cancer.
With Singaporean diners looking for healthier dining options, how can you remove or reduce sugar in your menu?
Here are 5 healthy sugar substitutes that you can try to add that sweet tang to your dishes: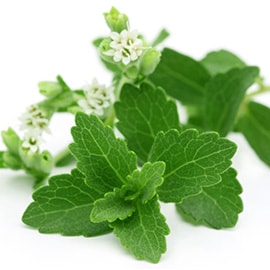 Stevia
Stevia has grown in popularity over the last decade, and is commonly used in diet sodas and other "clean" flavoured drinks in place of sugar.
Made from the leaves of a South American plant, stevia has been used for generations in both South America and Japan. It can sure pack a punch too as it's up to 300 times sweeter than regular processed sugar!
With this calorie-free gem, a little goes a long way, so experiment with your portions and hold back if you want to avoid overloading your diners with a dose of stevia-powered sweetness.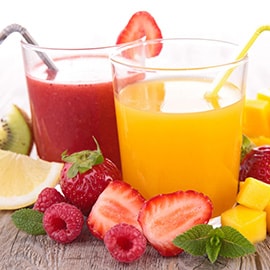 Fruit Juices
Did you know that fruit juices can be used to flavour sweet treats? While their uses may be limited due to their distinct flavours, they're still a useful processed sugar substitute – especially in cakes and other desserts.
By using fruit juices instead of plain old sugar, you get to play with new flavours and add an unexpected, fruity twist to existing creations. Who knows, maybe you'll even discover a whole range of new desserts to have on your menu!
Honey
Of course, when talking about adding that sweet touch to food, honey cannot be missed. It is a natural source of sugar that can be used in most dishes including stews, curries and soups.
Raw organic honey is the most natural form of sweetener available. As compared to processed honey, it preserves the delicate aromas and enzymes.
Honey can also be used as a primary ingredient in certain dishes, such as Honey Soy Chicken, or added to salad dressings, vinaigrettes, sauces and hot drinks that you serve.
Needless to say, it is an excellent for sweetening desserts like cakes and cookies.
Have a go at this Potato & Caramelised on Salad recipe that skips the sugar and replaces it with a healthier (and tastier) option instead – Best Foods Honey Mustard dressing. Alternatively, try this Stir Fried Chicken with Honey Soy and Asian Greens recipe that uses Knorr Rock Sugar Honey Sauce as an excellent substitute.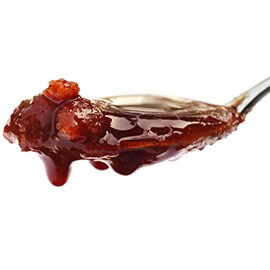 Date Syrup
Date syrup is another fantastic substitute to sugar, and is more cost effective than honey, which is an important factor to consider when you want to run a profitable kitchen.
To make date syrup, soak the dates in water to soften them, and then blend in a processor. This syrup is incredibly versatile and can be used to sweeten both mains as well as desserts. Try adding it to a hearty winter soup or a moist fruit cake and be pleasantly surprised by it's amazing flavour!
If that is too much of effort, you can try using date sugar in place of refined white sugar. Dehydrated dates are grounded up to produce this sugar grain. A word of caution though – date sugar does not melt or dissolve easily in some methods of cooking, making it a less effective substitute in certain recipes.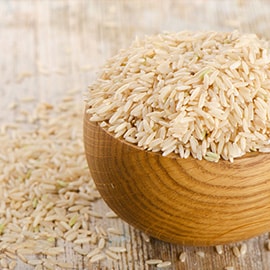 Brown Rice Syrup
This sugar alternative is derived from brown rice and is an excellent source of vitamins and minerals. But its benefits don't stop here – it is both gluten and wheat-free, making it suitable for celiac and gluten-intolerant diners.
Brown rice syrup is more suitable for cooking rather than as a sweetener for drinks. Great over pancakes, it can be provided as a condiment at breakfast, lunch or dinner service. If you're feeling a little more adventurous, you can even consider using it in salad dressings and baked goods.