Baked Cheese Crab Rice
Drizzle the cheese sauce, sprinkle the mozzarella, and in goes the crab rice lathered in oodles of cheese into oven-baked paradise.  This crowd-pleasing favourite is a breeze to prepare with Knorr Instant Cheese Sauce Mix.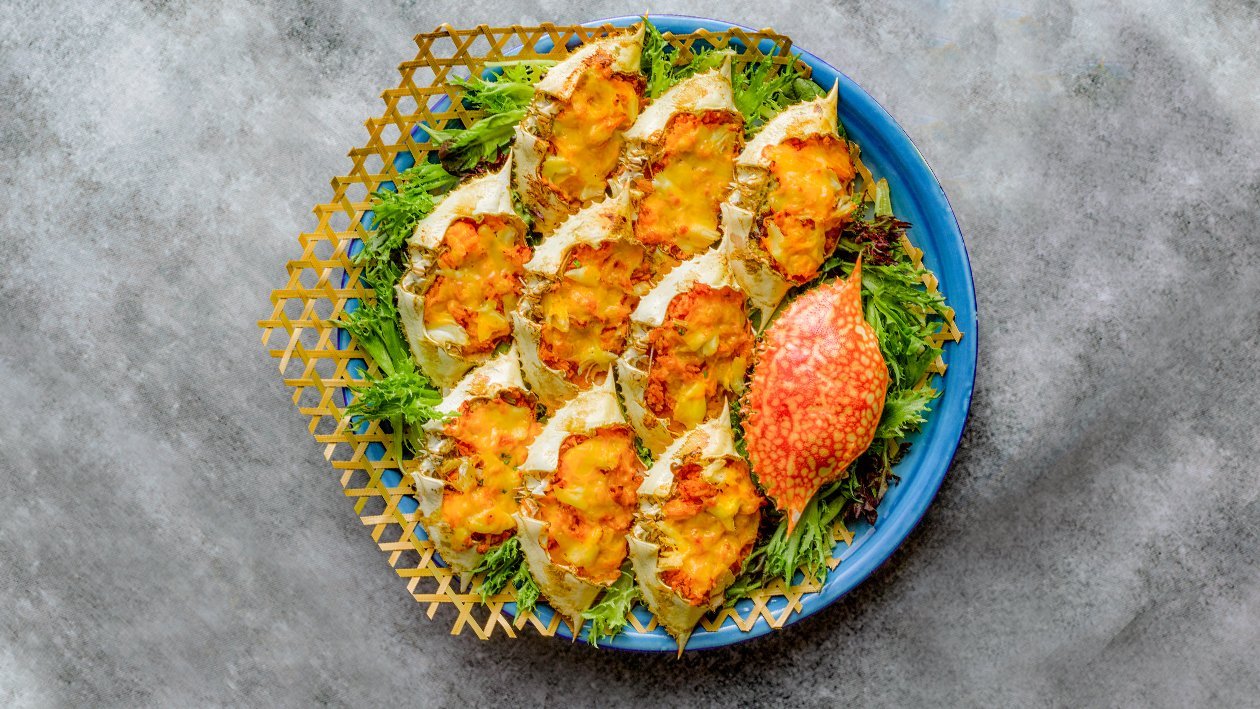 Ingredients
Crab
Flower Crab, cleaned, steamed and deshelled

1200.0 g
Tomato Cheese Rice
Cheese Sauce
Garnish and Condiments
Mozzarella Cheese

100.0 g

Mesclun Greens, washed

50.0 g
Preparation
Crab

Prepare crab as mentioned above.

Tomato Cheese Rice

Preheat steam oven.
In a pot, heat up oil, sweat onion and garlic till fragrant.
Add in rice, Knorr Pronto Tomato and mix well.
Add in seasoning, transfer to insert and steam for 40mins.
Once rice is done, fold in crab meat.

Cheese Sauce

In a pot, mix well all the ingredients and bring to boil.

Garnish and Condiments

Prepare ingredients as mentioned above.

Before Serving

Preheat oven to 180 degree Celsius.
Lay rice onto crab head shell.
Drizzle cheese sauce over rice and sprinkle mozzarella cheese.
Bake in oven for 5mins.
Plate, assemble and serve.