A world class chef not only masters his preferred cooking method, but also wields the skills needed to cook up a storm using a variety of cooking and culinary techniques.
Here is an introduction to 10 essential cooking methods that can take your menu and dishes to the next level (with some inspiration, experimentation and creativity, of course).
Blanching
Blanching briefly immerses food in boiling water, then plunging it into ice cold water to stop the cooking process. It keeps food fresh and its nutrients intact without altering the taste or appearance of the dish.
Tip: Blanching is also a useful trick to remove membranes from meats, or skins from vegetables.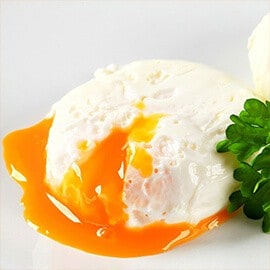 Poaching
Poaching involves either partially or fully submerging delicate ingredients (like fish or eggs) into a liquid that's always kept just below boiling point.
Tip: You can season by adding stock, wine, broth or additional ingredients (such as vegetables or fresh herbs) to the poaching liquid.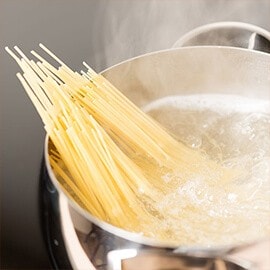 Boiling
A fundamental cooking method, boiling allows you to create a wide range of dishes with varying textures and tastes.
Tip: After removing vegetables or pasta from boiling water, soak them in cold water to stop the cooking process so they don't become overcooked and bland.
Steaming
Steaming is ideal for cooking up dishes that are plump and tender. Steaming also helps to retain the original moisture in the food. The closed cooking vessel and hot water vapour provide an even, moist environment to cook food in.
Tip: For additional flavour, replace some (or all) of the water with a broth, stock or fruit juice. Bear in mind that steamed dishes taste best when served hot, so don't compromise on this.

Braising
Braising involves simmering the food in a covered vessel using a small amount of stock or another liquid. Having the right amount of liquid ensures the dish stays moist and helps you create a sauce.
Tip: To thicken your sauce, add flour, starch or puréed aromatic vegetables.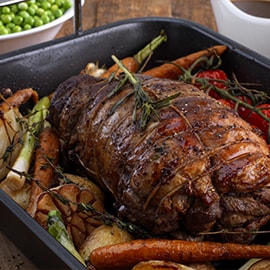 Roasting and baking
You'll need an oven for these 2 food preparation methods. When cooking large, naturally tender meat, poultry and fish, there's no better cooking method than roasting. To enhance flavour, season and sear your meat before roasting, or stuff it with herbs.  
Tip: Understand the benefits of individual ingredients and how they react to each other. This will help you create balanced baking formulas and tweak roasts to perfection.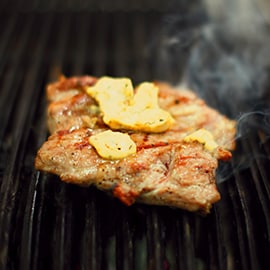 Grilling and broiling
Grilling and broiling are quick cooking techniques, generally used for naturally tender meat, poultry or fish.
The difference between these two methods is grilling involves a direct heat source from below the food, while broiling introduces heat from above the food. Foods are grilled using gas, electricity, charcoal or wood to achieve a slightly smoky taste and light charring due to direct contact with the grilling rack.
Grilling tip: Want to get different tastes from grilling? Try using different types of wood. You'll find this adds varying layers of flavours to your dishes.
Broiling tip: Many ovens turn off after reaching a certain temperature, leaving your food to cook in its own steam. To prevent this, prop the oven door open to allow heat to escape to keep the broiler burning.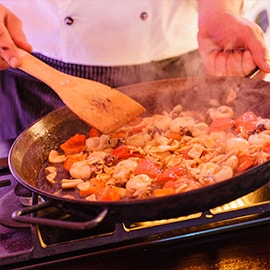 Pan frying
Characterised by letting the hot oil lock natural juices inside the meat, pan-fried foods have a richly-textured crust and a moist, savoury interior.
Tip: For more flavour, use herbs or dried spices in your batter or season before pan-frying.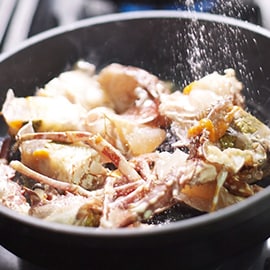 Sautéing
This is a technique that cooks food rapidly in little or no oil over relatively high heat. Sautéed food is browned while retaining its moisture, texture and natural flavour. Sautéing can be used to create sauces using the residue found in the pan after sautéing chicken, fish or other types of meat.
Tip: Try adding spice rubs, dried spices, butter or glaze before sautéing to develop additional flavour and different sauce textures.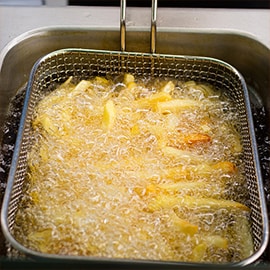 Deep frying
Sharing many of the same characteristics as pan-fried food, deep frying completely submerges food in oil to achieve a textured crust and savoury interior. To ensure even cooking, trim and cut your ingredients uniformly.
Tip: Always season before coating your food and experiment with different batters to achieve new textures.