Ah, chicken breast… how we love (and loathe) thee.
This part of the chicken is used in $2 chicken rice and is considered dry and lacking in flavour by many. Yet, it is an important part of every chicken and shouldn't be tossed out. The question is, what should you do with it?
We've got ideas. Use these tips in your kitchen and together, we'll make chicken breast great again.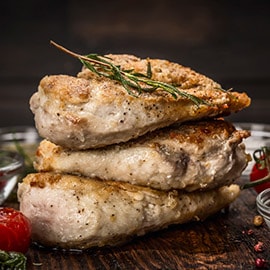 Rub and marinate!
Rub it, marinate it, cook it, sauce it. A common complaint about chicken breast is the lack of taste. Fortunately, rubs and sauces change this. Some ideas for great-tasting chicken breast rubs include spicy rubs, cocoa rubs, brown sugar rubs and cayenne rubs. For extra flavour, add sauce to your chicken breasts or simply serve with suitable accompaniments such as mustard, honey or yoghurt.
Try this delightful Southern Fried Chicken Schnitzel with Spiced BBQ Dip!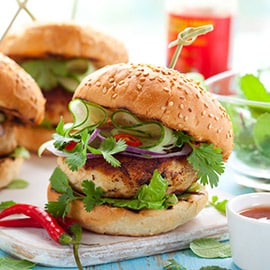 Everything tastes better as a burger or sandwich
If there's a category of food that benefits from having a more full-textured meat stuffed in it, it's burgers and sandwiches. Chicken breasts are fantastic main ingredients for burgers as they provide a hearty, chunky bite that foodies love in their burgers. Meanwhile, the accompanying vegetables and sauces add a variety of tastes, colours and textures to complete a perfect burger. 
Try this delicious Asian Chicken Sandwich recipe that is perfect for any occasion!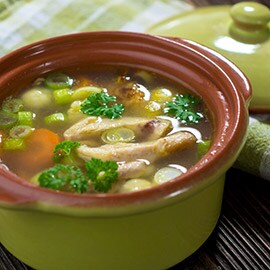 Chicken (breast) soup for the soul
Adding chicken breast meat to your soups takes some skill. If overdone, the meat turns tough and diffuses their flavour to the soups they're cooked in – making them fantastic ingredients for broths, but not so appealing meats for diners' tables. When cooked to perfection though, chicken breasts can flavour your soups while retaining their tenderness. For extra flavour, serve your chicken breast soups with noodles and dipping sauces.
Try this nourishing Double Boiled Sakura Chicken with Chinese Herbs recipe that promises to bring a smile to your diners' faces!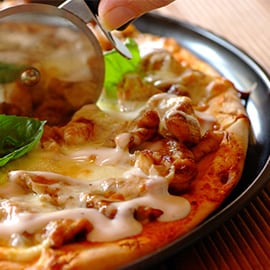 Pizza topping
Chicken breast meat is one of the most popular ingredients on pizzas, sharing the spotlight with mushrooms, pineapple and pepperoni. Need some ideas on what type of chicken pizzas you can bake up? Here are some favourites to get you started – BBQ Chicken, Garlic Chicken, Spicy Chicken, Grilled Chicken and Chicken Alfredo.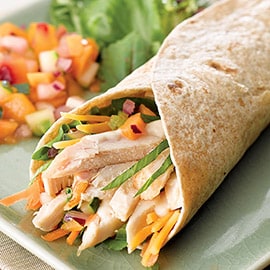 Stuff it!
Chicken breast meat makes great stuffing. Its thick, meaty texture gives heft and bite to the dishes this meat is stuffed into. Flavoured with the right herbs and spices, these creations could become your customers' favourite dishes. Consider adding melted cheese as an ideal complement that will also appeal to every cheese-loving foodie in Singapore.