You can't celebrate the holy month without embracing the practice of gifting. Cookies are one of the more popular choices, given their familiar presence during open houses and home visitations. Perfect as a light snack while bonding with loved ones, let's take a look at some of these perennial favourites.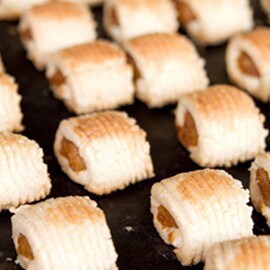 Pineapple tart
You can never go wrong with the humble pineapple tart! With its combination of decadent pineapple jam with a crisp yet crumbly pastry base, it's a popular fixture across many festive occasions. Baked either wrapped in a blanket or presented on an open surface, one bite and customers are bound to get hooked.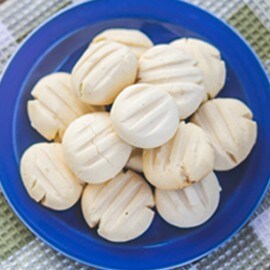 Kuih Bangkit
Kuih bangkit (otherwise known as tapioca cookies) is challenging to prepare but result in a delightfully powdery texture. To achieve that signature toasty flavour, the tapioca flour has to first be pan-fried along with pandan leaves to ensure a fluffy texture that bakes to a crisp while retaining a brittle centre.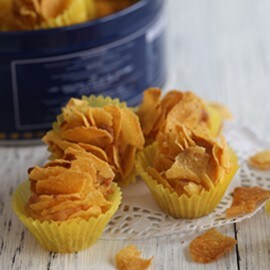 Honey Cornflakes
Enticingly glazed with sweet honey, the Western-style honey cornflakes cookie has found an unassuming place during the holy Muslim month. Relatively easy to churn up, it utilises only three key ingredients - butter, honey and cornflakes. Sprinkle on some juicy cherry cubes for a pop of colour, or coat the top with a melted layer of chocolate for a special twist.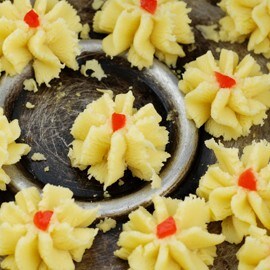 Kuih Dahlia
Kuih dahlia displays a gorgeous floral detail that is attributed to its fitting name. Decorated with a single placement of cubed cherry, this crowd favourite is well-known for a deliciously crumbly texture that melts in the mouth upon first bite. You can make this classic cookie trendier by flavouring it with Knorr Golden Salted Egg Powder for a version that's sure to be a hit with your customers.