Middle Eastern - Style Lamb Rice
Bring the flavours of the Middle East to your dinner table with this delectable lamb rice recipe. Fluffy basmati rice and ground lamb marinated with our special rendang paste make this simple dish a winner.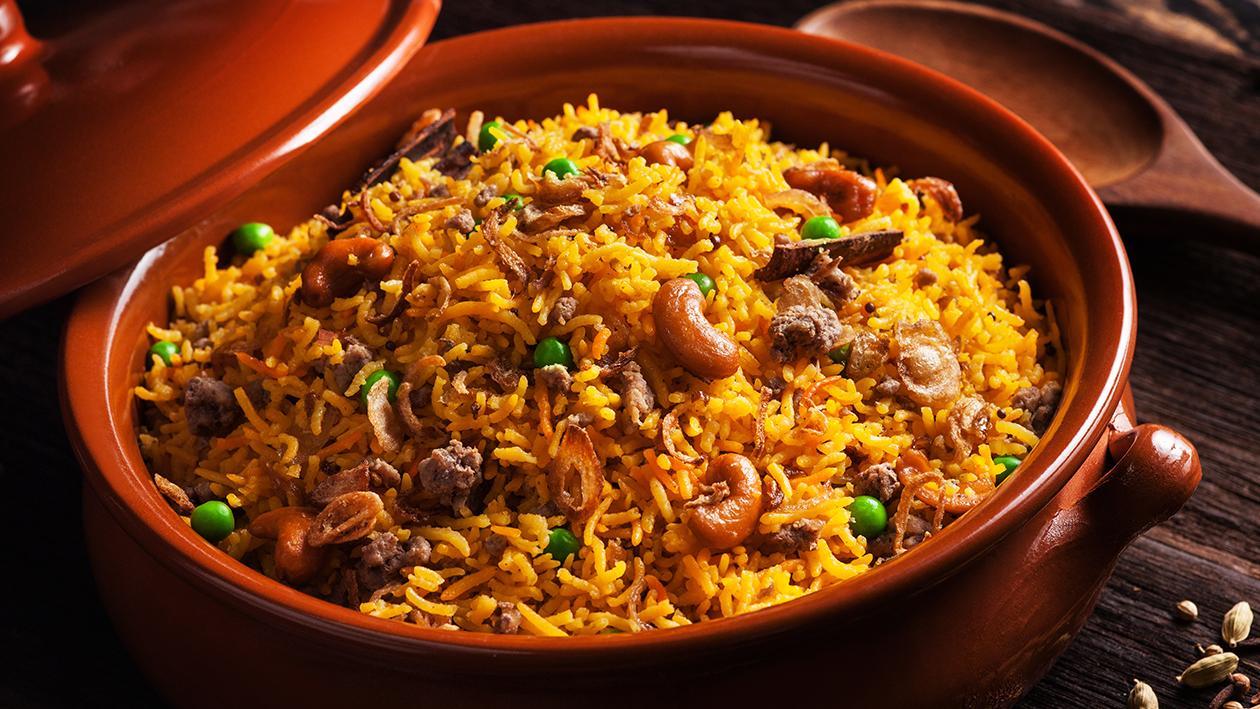 Ingredients
Spices Paste
Before Serving
Basmati rice, rinsed

400 g
Preparation
Spices Paste

Blend, onion, ginger, garlic and water in a blender to form a paste.
Heat rice pot, melt Margarine and sweat Rendang Paste for 2mins till fragrant.
Lastly add in ground lamb and sauté quickly.
Set aside for later use.

Before Serving

Heat up rice pot with the prepared spices paste, add in basmati rice, water and evaporated milk.
Cook for 35mins, stir occasionally.
Fold in green peas and tomato and cook for another 10mins.
Fold in coriander and get ready to serve.