Sticky Date Pudding Cake with Sea Salt Caramel Sauce
Allow your diners to end their Ramadhan feast on a sweet note with this lovely moist pudding cake draped in warm caramel sauce. Sure to earn a spot on your list of most reliably delicious desserts, don't forget to serve it with a cup of espresso.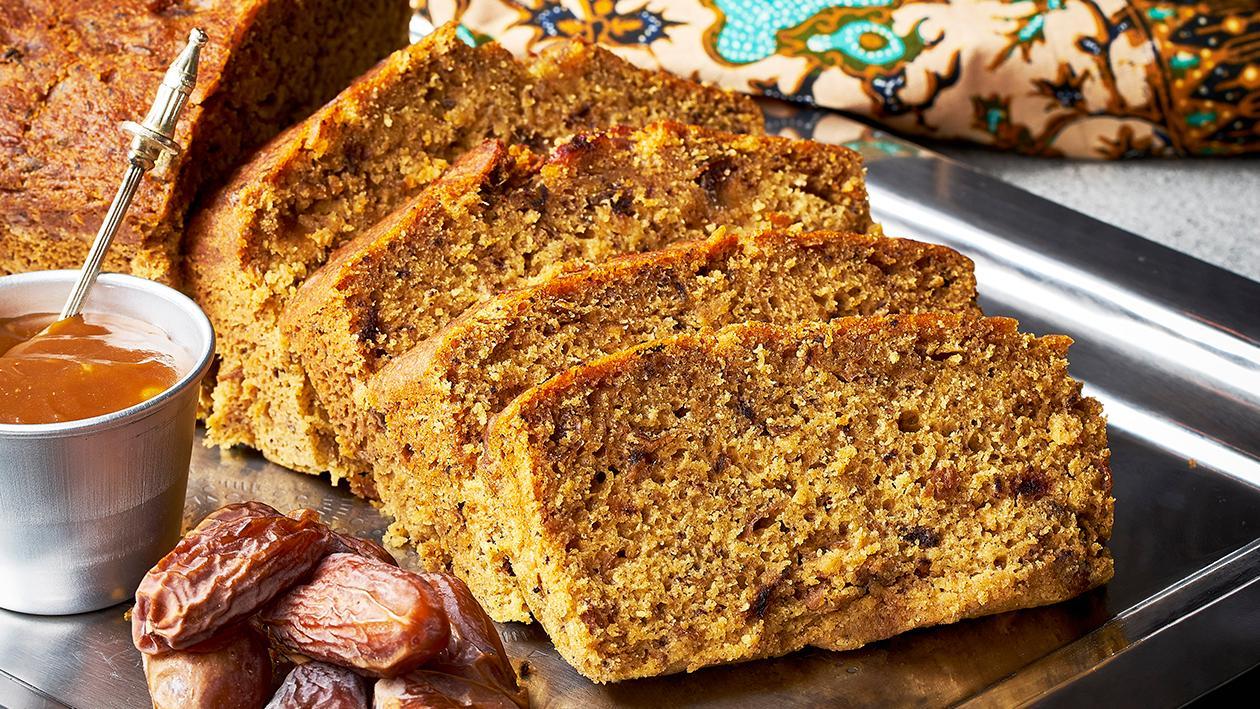 Ingredients
Sticky Date Pudding Cake
Pitted Dates, finely chopped

250 g
Sea Salt Toffee
Preparation
Sticky Date Pudding Cake

Preheat oven to 160°C.
Chop the pitted dates into small pieces.
In a bowl, combine the dates and baking soda, then add in boiling water.
Let the mixture sit for 20 minutes.
In a mixer, cream the margarine and brown sugar till pale.
Add eggs to emulsify.
Add in self-raising flour, followed by the dates mixture.
Grease the molds heavily with oil spray.
Fill the moulds with the batter to about ¾ full.
Fill a tray with water and place the moulds on top.
Bake for approximately 20-25 minutes.
Test doneness using a skewer.

Sea Salt Toffee

Heat up sugar and glucose syrup till golden brown.
Add in cream and finish off with unsalted butter and sea salt.
Serve with the warm sticky date pudding cake.