This simple but satisfying soup is a delicious way to sample the luxurious taste of truffles, and is best served with cheesy focaccia crostini.
Knorr Mashed Potato Flakes not only adds flavour to the truffle soup; it also acts as a thickener to give it an appealing texture that goes amazingly well with crostini. Watch the video below to learn how to make the perfect crostini to complement your soup. Get the recipe here!


Tip video: Whip up the best crostini!
Chef's tips & techniques
Instead of truffle, you can use mushrooms or celery root.
The soup works well as an appetiser too – simply serve in small cups.
For the crostini, use olive oil, Parmesan cheese and salt.
Nutritional tip: To make a lighter soup reduce the amount of cream and serve with more vegetables.

FAQs

Why should I use crème fraiche instead of regular cream in truffle soup?
Crème fraiche is a sour cream that gives soup a fresher taste compared to regular cream.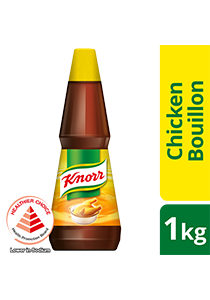 Made for Chefs by Chefs, KNORR now borrows from the best of Knorr's heritage in China with KNORR Concentrated Chicken Bouillon. KNORR Bouillon gives natural chicken flavour and aroma and boosts strong meaty flavour to your dishes. A perfect meaty bouillon for making stocks & soups.
Find out more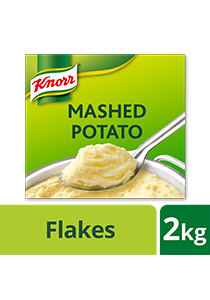 KNORR Mashed Potato flakes are made with 99% sustainably grown German potatoes to help you create perfect fluffy mashed potato in less than 5 minutes. Simply combine with milk and seasonings, or your own selected ingredients, to create delicious creamy mashed potatoes. KNORR Mashed Potato is also perfect for creating toppings for pies, fillings for croquettes, or even as an ingredient for soups..
Find out more
Related Products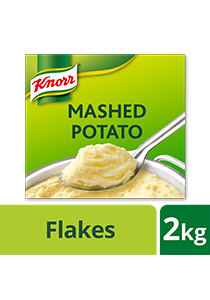 *Indicative price (excluding 7% GST)
Product not available.
Added to cart: KNORR Mashed Potato 2kg