These all-time favourites turn into an impressive dish with crispy pancetta and luscious truffle mayonnaise. This recipe uses mashed potatoes coated with a breadcrumb mixture and then deep-fried for a crunch you can't believe.

Watch the Potato Croquette with Ham and Mozzarella recipe video
Get the recipe here!

Potato croquettes made with Knorr Potato Flakes are a tasty treat on their own. But when you pair them with truffle mayonnaise and crunchy pancetta they take on a depth and dimension of flavour that's truly divine. Watch the video to learn how to create pancetta that's perfectly crispy.


Tip video: Make your pancetta super crispy!
Chef's tips & techniques
After coating, refrigerate for at least 30 mins so the croquettes set.
You can add more depth by serving with truffle mayonnaise and crispy pancetta.
Getting creative with fillings is easy – use bacon, mushroom, herbs or any type of cheese.
Nutritional tip: You can replace ham with sweet potato, tuna and low fat cheese for a lighter version.

FAQs

What other type of croquette can I make?
Croquettes can be made with a variety of ingredients – try using chopped spinach. Mozzarella can also be mixed or replaced with white cheese such as ricotta or cream cheese.
Knorr Potato Flakes offers a versatile, high-quality gluten-free potato base for chefs to work from. Made from sustainable high-quality German potato flakes, it is versatile for creating a variety of different dishes with ease, like creamy croquettes, herb and cheese potato mash or even to thicken a corn soup or as a pie topping.
Find out more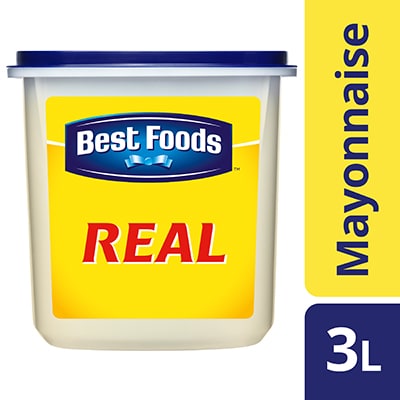 Best Foods Real Mayonnaise is your preferred mayonnaise that delivers a delicious balanced taste, with the right creamy texture and consistency. Made with real pasteurised eggs, vinegar and soybean oil, it's ideal for various applications such as a base for elaborated cold sauces, salad dressings, sandwich spreads and dips. Best Foods Real Mayonnaise, the best choice for all your recipes!
Find out more